Call Recording can be used for dispute resolution, training, adhering to regulations, manage customer experience
Managers simply cannot be out on the customer service floor, listening to calls, all day long. Listening to all customer service representatives, all the time, is impossible. Software that allows you to record all the calls during the day and to play back those calls later. Listening to the call recordings with real people allows you to see a certain employee's strengths and weakness, make sure that the customer service conforms with company policy and see where staff needs to be trained.
With all of CallCabinet's solutions calls are recorded and played back later for quality assurance and training purposes.
The calls are 100% compliant and are individually secured and encrypted at source with a rotating encryption methodology that is unique and specific to each individual call. All calls are stored securely in the cloud or on premise and can be made to be redundant across multiple servers and geographical locations. Utilizing CallCabinet's Atmos, Foundation or Carbon solutions gives you the opportunity of sorting and searching your calls on different criteria making call retrieval simple and quick with a full audit trail. CallCabinet's Carbon solution has additional features that assist with maintaining quality and assisting in training.
Record

using our award winning technology

Encrypt

to meet global compliance

Store

in a network of global data centers

retrieve

with our secure user interface

Evaluate

& easily monitor your employees

Report

& analyze with reports & analytics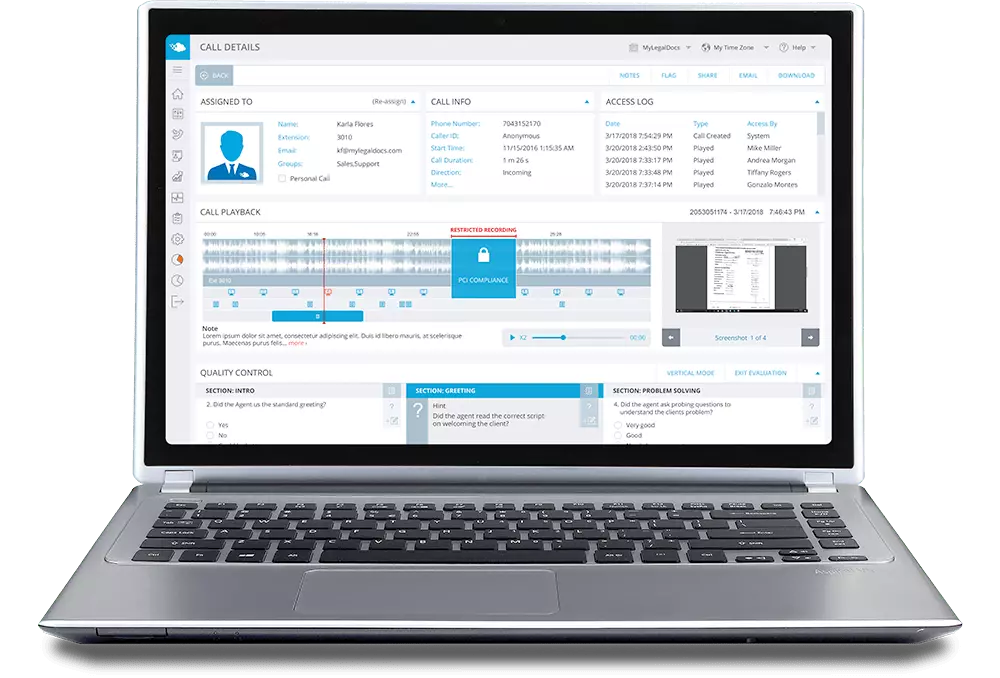 COMPLIANT CALL RECORDING
OTHER REASONS FOR NEEDING COMPLIANT CALL RECORDING
Dispute resolution
Regulatory compliance
Call analytics
Maintain security
Customer satisfaction
Make Smarter Calls With Atmos
Proud recipient of these awards from respected industry associations.