Atmos Skype for
Business Integration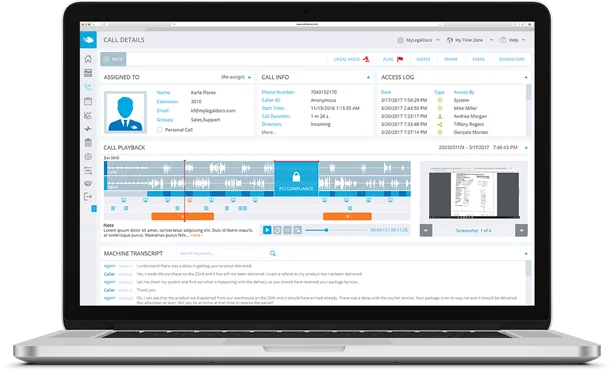 CallCabinet Atmos integrates seamlessly with Skype for Business and Skype for Business Cloud PBX to bring award-winning interaction compliance, quality assurance, agent evaluation, and analytics to enterprises of any scale.

Record Your UCaaS Conversations
There's finally an easy path to call recording and QA for Skype for Business UCaaS: CallCabinet Atmos.
From enterprise to SMB, organizations of all sizes collaborate over Skype for Business, and Atmos accommodates them all with its scalable, flexible, monthly Call Recording as a Service (CRaaS).

Carriers, Service Providers, and Resellers Add Value With Atmos
Open new revenue streams by adding Atmos' service to your Skype for Business offerings.
Carriers, service providers, and resellers know that successful bundling of traditional call recording is a challenge. Eliminating the high cost of hardware, installation, maintenance, lengthy contracts and additional storage by bundling Atmos makes delivering call compliance to your clients easier than it has ever been. Skype for Business is a modern platform that calls for a modern compliance solution, and Atmos is that solution.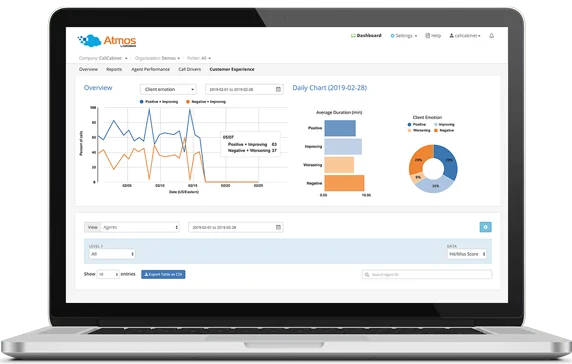 Atmos Brings Call Compliance to Skype for Business
Skype for Business revolutionized collaboration and productivity for your organization.
With Atmos running in your Skype for Business network, PCI DSS compliance becomes simple. Atmos can automatically redact vulnerable customer data in call recordings and transcripts though it's advanced AI recognition algorithms. Your recordings will reside securely, redundantly, and fully encrypted on the Atmos call network. There they can be reviewed for dispute resolution, agent evaluation, training, and even trend detection through keyword and keyphrase recognition.
CallCabinet Atmos elevates your Skype for Business environment to ensure your customer interactions are fully industry compliant, and that your workforce is getting the best possible evaluation and training.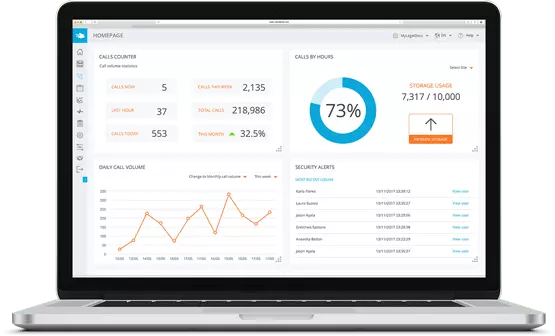 SIMPLE, RAPID DEPLOYMENT INTO YOUR NETWORK
Whether you're using softphones, desktop phones or a combination of both, Atmos is adaptable to your network and easily installs to capture your call data.
Atmos interfaces at the call endpoint, recording inbound and outbound, and internal calls in your Skype for Business environment. Our desktop client is configured in minutes and requires no additional resources or plugins to work on your network, eliminating points of failure other solutions burden your operation with, as well as the installation and maintenance costs of outdated hardware solutions.

INTEGRATION ON-SITE, OFF-SITE, ANYWHERE
Atmos easily integrates into your Unified Communications network to support any hosting configuration you're using.
These include on-premise, carrier-hosted, and even Microsoft-hosted Cloud PBX deployments. Atmos works with softphones as well as physical phone sets. When recording desktop phones, Atmos sits in a virtual machine on your network to collect inbound and outbound calls. See below to learn how Atmos will integrate with your Skype for Business environment.
How Do You Use On-Premise Skype for Business Networks?


I Use Skype for Business Softphones
The Atmos desktop client collects inbound, outbound and internal calls directly from the Skype for Business-enabled device as it runs silently in the background.

I Use Desktop Phones only
Atmos records all inbound and outbound calls from a virtual machine installed on the Skype for Business network that moves your calls securely to the Atmos network.

I Use Softphones and Desktop Phones
Atmos will record all Softphone calls with the desktop client on the SFB-enabled device. Inbound and outbound desktop calls will be captured by an Atmos equipped virtual machine.
How Do You Use cloud based Skype for Business Networks?


I Use Softphones
The Atmos desktop client collects inbound, outbound and internal calls directly from the Skype for Business-enabled device as it runs silently in the background.

I Use Softphones and/or Desktop Phones
Softphones are captured by the Atmos desktop client. Inbound and outbound calls on desktop phones are collected via SIPrec from your Session Border Controller (SBC).
Call Recording, Quality Assurance,
Ai-Driven Analytics and More
Your workforce collaborates constantly through Skype for Business, but simply capturing the conversations isn't enough to optimize the performance of your personnel. Atmos also delivers best-of-breed quality assurance tools like speech-to-text transcription, speaker identification, and AI-driven analytics. Atmos is designed to make call compliance in any market easy and effective.
Atmos Skype For Business Benefits
Skype for Business On-Prem or in the Cloud
Fully customizable reporting and analytics
Easy migration to Microsoft Teams
PCI compliance masking
Rapid, cost-effective deployment, on-site, off-site, anywhere
Keyword and Key Phrase detection
Call recording compliance for businesses of any size
Eliminates hardware installation and maintenance costs
Unlimited throughput through a single connection
AI-driven voice analytics for sentiment, emotion and content analysis
Unlimited scalability and storage
Meets GDPR, MIFID II, HIPAA, Dodd Frank & many other Compliance Regulations
Call Recording as a Service (CRaaS)
High availability, Five-Nines reliability (99.999% availability)
Complete agent Interaction management
Works with multitenant operations
ARE YOU A CARRIER OR SERVICE PROVIDER?
We've developed Atmos with you in mind.
Partner with us