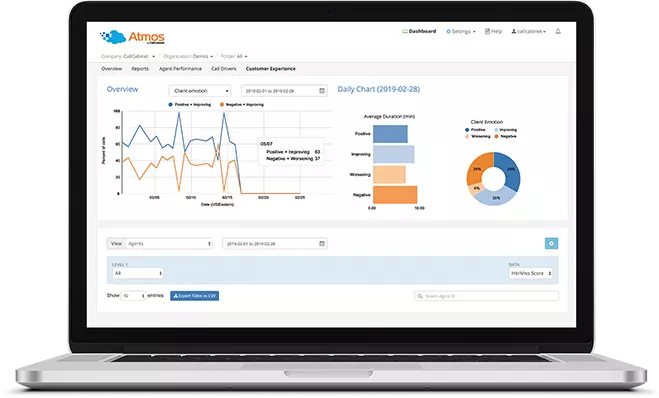 The Ideal Contact Center Call Recording Solution

Whether it is implemented for compliance, quality assurance, or both, contact center call recording is essential for any enterprise that engages with customers over the phone. CallCabinet's Atmos is the first cloud-native call recording platform, offering incomparable features and the flexibility to serve companies of all sizes as workplace paradigms shift.
Contact Center Call Recording SaaS
Designed as a cloud-based, multi-tenant system, Atmos is an easy fit for contact centers of all sizes. It can be implemented swiftly, scales to any size required, and renewed monthly, without long-term contractual obligations, or significant upfront hardware investment. As a Saas (Software as a Service) offering, Atmos is constantly maintained and updated without the need for costly technical support staff.
Future-Proof Your Contact Center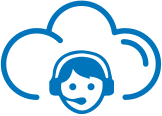 Not long ago, contact center call recording required a one-size-fits-all solution that forced companies into costly hardware investments and restrictive long-term contracts. Atmos changed all that by offering a more flexible, cloud-based contact center call recording solution, and contact centers have been evolving ever since.
Here's how Atmos helps contact center call recording evolve:
As a cloud-based, multi-tenant solution, Atmos is able to offer the same compliant call recording for agents working at home or outside the office.
Atmos is secure, redundant, and resilient, offering military-grade security and five-nines (99.999%) uptime.
Atmos is extremely flexible, allowing contact centers to scale up or down instantly to conform to staffing fluctuations.
The cloud-native architecture of Atmos is designed to work with virtually all software and systems contact centers currently use.
Atmos is certified for Microsoft Teams and other UCaaS systems.
As a SaaS, Atmos is continuously maintained and updated by CallCabinet, allowing it to evolve along with contact centers.
Atmos offers exceptionally powerful QA and Speech Analytics tools to allow contact centers to maintain compliance and enhance their customer experience.
Real-Time Global Compliance
Atmos instantly provides audio recording, text transcription, AI-driven data redaction, and 256-bit AES encryption for every kind of audit trail.
Contact Center Call Recording Compliance Features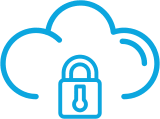 Whether your contact center serves a single enterprise or multiple companies, regulatory compliance is crucial, especially in financial industries. Atmos provides contact center call recording compliance foundationally, with compliant features built directly into its architecture.
Compliance features of Atmos include:
Atmos offers automated PCI redaction for Data Security Standards (DSS).
Maintain complete 24/7/365 access to voice and screen recording data from anywhere.
Atmos is supported by data centers on 6 continents to meet global compliance and data sovereignty requirements.
AI-driven Voice Analytics help ensure agents perform compliance and provide accurate call transcripts for audits.
Voice and screen recording data is stored resiliently and redundantly with 256-bit military-grade AES rotating encryption.
QA to Master Your CX
We take quality assurance to the next level with AI-powered analytics that instantly pinpoints pain points and perfects your customer experience.
Contact Center Call Recording for QA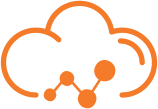 In addition to contact center call recording for compliance, Atmos is also an incredible tool for monitoring and evaluating the performance of sales agents. Atmos' AI-driven Voice Analytics provides a powerful set of tools for contact center managers to train and retrain agents, establish custom KPIs, and analyze the dynamics of each individual call, regardless of the volume of recorded call data.
Here's an overview of some of Atmos' QA features:
Atmos automatically records voice data on every call, and can also capture video or images of agents' computer screens synced to the audio recording.
AI-driven Voice Analytics accurately transcribes both agent and client voice data, and can even determine emotional context. • Call data can be retrieved based on agent, words, phrases, or sentiment within the call.
The Atmos QA suite allows contact center managers to establish their own metrics and KPIs to monitor and evaluate agent performance.
Voice Analytics allows managers to set thresholds for clarity, amounts of crosstalk, or silence, filtering results to reveal calls that exceed specified levels.
Atmos' exceptional filtering capabilities allow managers to swiftly locate call data to demonstrate agent performance notes to trainees.
Atmos Voice Analytics automatically structures data to facilitate your call center's needs.
Why Contact Centers Choose Atmos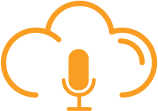 It's easy to see how Atmos is an ideal solution for contact center call recording. For an industry that continues to evolve and change, Atmos provides much-needed versatility to allow contact centers to continue to adapt, grow, and improve regardless of what the future may bring.
Here's an overview of some of Atmos' QA features:
Atmos is self-provisioning and can be implemented quickly as either a cloud-based or on-site solution.
Atmos is priced as a monthly consumption-based subscription service, which is 90% more cost-effective and provides a significantly lower TCO than traditional and competitive systems.
Atmos provides unlimited secure cloud storage for all call data, which can be accessed at any time from any location. You will always own and be able to access your data.
Atmos is flexible enough to be used on any phone in any role on any telephony platform or system. It can record calls with agents working in-office and remotely.
Atmos provides comprehensive, universal compliance for virtually every industry.
Atmos allows managers to use contact center call recording to maintain quality assurance, train, monitor, and evaluate agents, and to improve customer experience (CX).
Atmos is an award-winning solution with an industry-leading feature set that provides a distinct competitive advantage to the contact centers that use it.
Already Ready to Integrate
No call recording platform delivers the kind of seamless integration that Atmos does. It integrates with the widest array of PBX and UCaaS brands, including Cisco, Microsoft Teams, Metaswitch and Netsapiens. No need to guess. Schedule a demo today!

Schedule a Demo Today
Don't fall behind your competitors in adopting the call recording software platform of the future. Contact CallCabinet today, and let us show you what we can do for your enterprise!
Proud recipient of these awards from respected industry associations.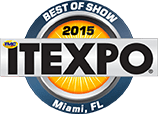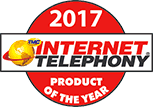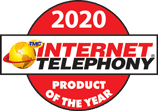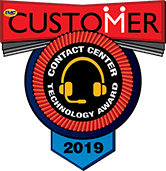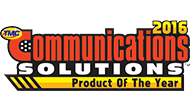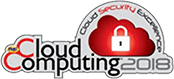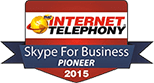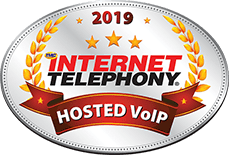 ARE YOU A CARRIER OR SERVICE PROVIDER?
We've developed Atmos with you in mind.