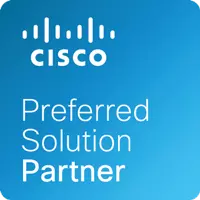 Cisco Call Recording
Quality Assurance, Analytics & AI Solutions

Atmos by CallCabinet delivers Cisco call recording through its seamless integration with your Cisco system. As a Cisco Preferred Solutions Partner, the Atmos platform brings award-winning interaction compliance, quality assurance, agent evaluation, and analytics to enterprises of any scale.
A Cisco Call Recording Solution for Your Architecture
Atmos supports the following Cisco call recording methodologies.

UCM Call Recording - Call Manager
Through Cisco Built-In-Bridge technology, Atmos can integrate with UCM whether it's on-premise or hosted.

Cisco HCS Cloud Call Recording
Atmos offers multiple methods of CISCO HCS call recording that are 100% Cloud-based, multi-tenant solutions, perfect for carriers and service providers.

Cisco CUBE Call Recording via SIPREC
Atmos fully supports Cisco Cube Technology and provides a self-provisioning and complete integration into Cisco's SIPREC call recording.
Rigorously tested for Cisco compatibility, the Atmos call recording and quality assurance platform is fully supported on all Cisco platforms.
Cisco Call Recording Key Benefits

Cisco Call Recording Through SaaS
Subscribe to Atmos through its easily scaled SaaS pricing plan. Whether you're an enterprise or an SMB, Atmos deploys into your Cisco network in hours and scales dynamically with your organization's needs. Since Atmos is a subscription, it liberates your company from the burden of proprietary on-site hardware, maintenance, additional storage networks and dedicated IT support. Atmos is offered on a month-to-month basis without the limitations of long-term contracts.

Bring Compliance To Your Cisco Call Network
Compliance takes more than knowing how to record a call on a Cisco phone. Atmos modernizes your Cisco call network to record, store, and send call recordings compliantly. With Atmos, your contact center can capture calls automatically or on-demand, store all recordings to our secure cloud with a 256-bit AES rotating encryption methodology, and meet or exceed virtually every compliance law including, Dodd-Frank, MiFID II, CCPA, HIPAA, GDPR, PCI DSS, FAIS, POPI, FICA, and many more.

Secure Storage for Dodd-Frank, MiFID II, HIPAA and More
It's important to note that where and how your calls are stored is also a primary concern of many compliance regulations, particularly laws like Dodd-Frank and HIPAA. Data theft, now an everyday reality, is one of the reasons that CallCabinet redundantly backs up all stored data with a 256-bit AES encryption while putting our Cloud network through regular penetration testing. With Atmos, your company recordings never need to be the source of data theft.

Deploy Cisco Call Recording Anywhere, Anytime
Whether your Cisco platform resides on or off-site, Cloud-based Atmos can integrate with it and deliver critical compliance features to your business. Are your agents in a call center, remote, or a combination of both? Atmos is 100% Cloud-based and can capture your calls no matter how many locations make up your Cisco-based communication network and no matter the distance between them. Atmos boasts uptime in the high nines (99.999%) and can deploy across a single location or a multi-tenant operation within hours. Remote workers can remain compliant and secure through our easily installed remote client application.

Atmos Is An Evergreen Platform
Because Atmos is a SaaS, all software updates are applied automatically through the Cloud by CallCabinet and are covered by your standard Atmos subscription. Your IT staff won't be diverted to support your call recording platform's hardware and storage needs.

PCI Compliance for Cisco Call Recordings
Global call centers are built around a Cisco call solution. Every day those calls are filled with credit cards and other personal numbers. PCI DSS redaction is a security and compliance must for your operation.
Whether you use your Cisco solution on a trading floor, in an insurance company, a medical institution, or an eCommerce business, your conversations need to be recorded for compliance purposes. Unredacted call data subjects a company to significant security risks and compliance violations. The Atmos PCI module protects your customer's data and your business.
Avoiding fines and penalties from PCI DSS with Atmos is done with a simple license upgrade. Atmos' advanced AI detects number strings in your recordings, automatically (or manually if desired) scrubbing the sensitive customer data from your recordings and transcripts. Wherever redaction is necessary, Atmos disables the audio in that section of the call, making it inaccessible to malicious parties.

Agent Screen Recording: Modernize Your Customer Service
With Atmos Agent Screen Recording, all screen interactions are captured and stored with the same encryption methodology as call audio. You can record your agent desktop to a screenshot sequence or full-frame video file. Both methods have virtually no impact on your network resources.
All screen screenshots and video are synced to call audio and can be shared safely through Atmos' compliance share feature. Recording your agent screens reveals vital employee workflow issues, helping administrators institute best practices, refine training programs, discern bottlenecks, and isolate unproductive or inappropriate activities.
Cloud-based Atmos revolutionizes Cisco call recording with its rapid deployment, the lower total cost of ownership, and elimination of customer-paid software and hardware maintenance.
Cisco Call Recording in the Enterprise

Enterprises Modernize Their Customers' QA With Atmos
Open your customers up to using AI-driven voice and speech analytics while supplying them with Atmos' advanced QA randomizer and agent evaluation scorecards. Our platform provides Cisco enterprise users and their clients with actionable insights into their call operations.

Cisco-Driven Enterprises Need a Cisco-Preferred Solution Provider
Atmos is the clear choice for Cisco call recording and AI Analytics. As a Cisco Preferred Solutions Partner, we specifically built our Cisco integration to accommodate the needs of enterprise-level operations, including:
Global enterprises
Service providers
Telcos
Global enterprises
Service providers
Telcos
Cloud Call Recording – Innovation for the Enterprise

Rapid Deployment In Hours

Seamless Migration to the Cloud

Enterprise Owns Recorded Calls, Transcripts and Metadata

Reduced Total Cost of Ownership

Includes Software Updates and Technical Support Services
Cisco Call Recording for Carriers and Service Providers

CallCabinet Delivers Award-Winning Quality Management Tools
Cisco-based service providers, telcos, and carriers can open robust new revenue streams by offering Atmos' award-winning features to their customers. With Atmos integrated into your Cisco network, you'll flexibly offer your customers highly sought-after services regardless of the size or budget of the customer. CallCabinet built Atmos to excel in:
Multi-tier marketing environments
Multi-tenant operations
Master agents
Sub-agents
Direct sale support systems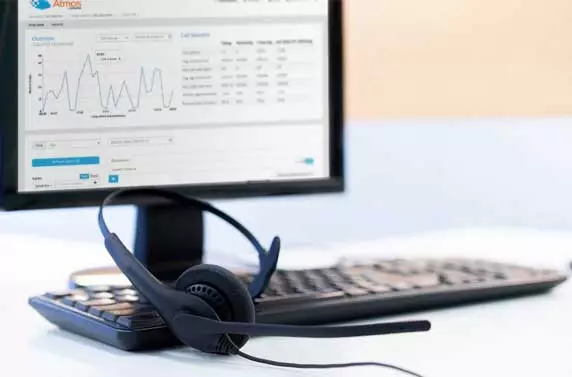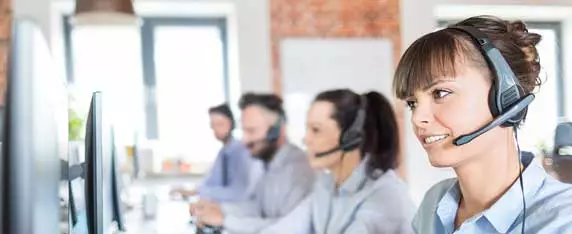 Offer Cisco Call Recording and QA to Your Customers
Capturing call audio from your Cisco network is merely part of the value Atmos delivers. Telcos, carriers and service providers can offer Atmos' other critical features (PCI redaction, speech-to-text transcription, AI analytics, agent quality evaluation, keyword and phrase detection) to their customers through Atmos' flexible monthly subscription.

Scale Your Cisco Call Recording Operation As You Grow
Atmos offers the ultimate flexibility to meet the needs of both you and your customers with its limitless scalability. This means you can bring compliance call recording and quality assurance to your every customer, regardless of their scale. And with Atmos, when a customer needs to grow and add more services and seats, there's no need for hardware upgrades renegotiating service contracts.
Atmos' Cloud design allows you to expand the number of recorded extensions or add new licenses on an instantaneous basis. Your clients that may have hesitated to opt into costly hardware-based compliance recording can be easily onboarded, bringing them the services they need and the revenue you previously missed out on.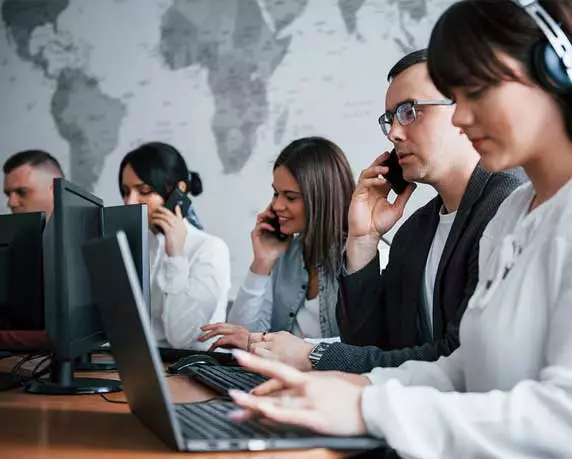 Atmos Supports BroadWorks and Webex
Your company may be one of the many using Cisco Broadsoft with Webex Teams as your interface. Atmos fully integrates with BroadWorks so that Webex Teams users can capture call audio from their Webex-enabled device.
Cisco Preferred Solutions Partner
Call recording compliance for Cisco solutions of any size
Complete agent interaction management
Unlimited scalability and storage
Synchronized agent screen recording and audio capture
Advanced and thorough Analytics
Meets GDPR, MiFID II, HIPAA, Dodd-Frank & many other compliance regulations
Five-Nines Reliability (99.999% availability)
Supports both hosted & premise-based Cisco systems
Fully customizable reporting and analytics
Synchronized agent screen and audio capture
Streamlined provisioning, manually or via API
PCI compliance masking
Supports UCM, HCS & other platforms
AI-driven voice analytics for sentiment, emotion and content analysis
Unlimited throughput with a single connection