Netsapiens Call Recording For Service Providers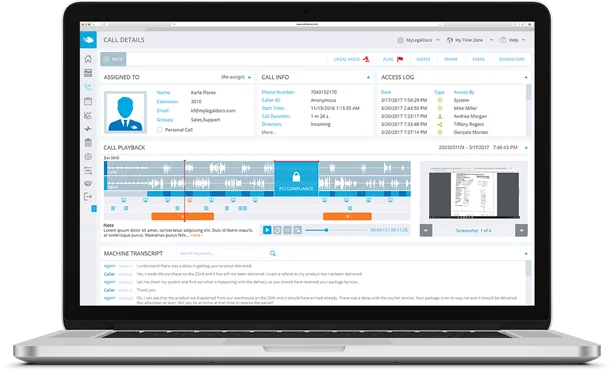 Carriers and Service Providers using Netsapiens' SNAPsolution can now enjoy award-winning call compliance, quality assurance, agent evaluation, and analytics with CallCabinet Atmos.
Service Providers Depend on Netsapiens and CallCabinet

Scalable and Adaptable Call Recording as a Service (CRaaS)
Companies are moving away from all-or-nothing call recording solutions that force them into soon-obsolete hardware deployments.
You already use and deploy the Netsapiens UC platform because it delivers a scalable solution to your customers. The call recording and QA analytics solution you offer should pivot to their needs. Atmos is offered as an affordable monthly service that scales in price with usage. Customers can easily pick and choose the features they need with optional licenses. What you won't have to sell to your customers is an un-modern call recording solution that won't scale easily (much less automatically). Atmos is the pioneer in Call Recording as a Service (CRaaS), and it couldn't be easier to deliver.

Multi-tenant Networks
Service providers deploying SNAPSolution to clients spread over multiple geographical locations will benefit enormously from the Atmos network design.
Atmos is a true multi-tenant solution that securely records and stores the call data of global operations via the Cloud. Eliminate the cost of redundantly deploying high-maintenance hardware over your multi-tenant network with service-based Atmos.

Billing and Provisioning Streamlined
Netsapiens users can seamlessly integrate Atmos with their billing and provisioning systems.
Through our multi-tenant solution, Carriers can setup a multi-tier marketing environment, supporting direct sales, master agents, sub-agents, and other sales venues, right from the Atmos platform. Our custom billing APIs simplify itemization and cost break-down so carriers accurately bill their channels with minimum effort. Streamline your new customer creation and license control for your organization (and your partners) directly through the Atmos portal or our provisioning APIs.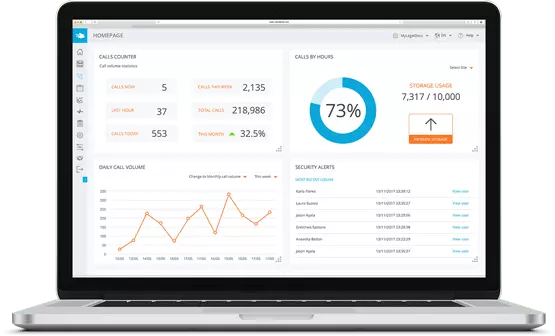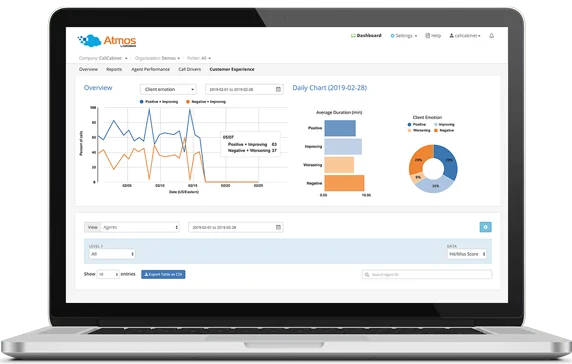 Atmos integrates seamlessly with Netsapiens' SNAPSolution providing compliance recording and QA to organizations needing to monitor their customer conversations.
Unlimited Call Throughput Via a Single Connection
To support the Netsapiens platform, only a single connection is necessary, no matter how many users, departments, customers or extensions are running on the network. With a network-to-network connection, CallCabinet utilizes Cloud technology to provide unlimited throughput between the SNAPSolution platform and the Atmos network.

Quality Assurance On-Premise,
Hosted, Anywhere.
Are you deploying Netsapiens in the Cloud? Or, perhaps your environment is on-prem using SIPREC. Or, maybe you're a carrier with a multi-tenant client base.
Atmos has you covered because it works with your Netsapiens deployment wherever it resides. Your calls are securely stored on the Atmos Call Network, distributed over 40+ global locations in the Cloud. Our text-to-speech transcription, keyword/keyphrase recognition, emotive voice detection, and agent evaluation tools all round out the most complete call compliance and QA package available anywhere.

Keep Your Calls Compliant and Secure
All your recordings are fully encrypted, and shareable without breaking compliance. Share call audio via the Cloud, even if your enterprise is multi-tenant.
Our PCI features let you customize how you want personal customer data redacted, either automatically with our AI, through an API call, or manually by an agent. The value of Atmos to you and your customers is undeniable.
Atmos Netsapiens Benefits
Call recording compliance for service providers, carriers, and end-users
Fully customizable reporting and analytics
Unlimited throughput through a single connection
PCI compliance masking
Unlimited scalability and storage
AI-driven voice analytics for sentiment, emotion and content analysis
Complete agent interaction management
Meets GDPR, MiFID II, HIPAA, Dodd-Frank & many other Compliance Regulations
AI-driven keyword and key phrase recognition
High availability, Five-Nines reliability (99.999% availability)
ARE YOU A CARRIER OR SERVICE PROVIDER?
We've developed Atmos with you in mind.
Partner with us