Microsoft Teams offers one of the richest feature sets in a UC platform, which explains its rapid adoption across the globe. The compliance recording solution you integrate with MS Teams should take full advantage of the rich data Teams collects. The following 5 questions will challenge you to set your expectations for your compliance recording platform and your Microsoft Teams customer experience operation higher than they've ever been. 
1. Does the solution record video, applications and the agent screen? 
Industry regulation is constantly increasing, and so is the demand for high-quality data from customer interactions. If your company falls under scrutiny over a dispute, the more data collected during the interaction in dispute, the better. Figure out what data you might be able to take advantage of with these simple queries:
Was the interaction a video call?
Then you might want to review the video from that call to see how the agent treated the customer. 
Did either party use Microsoft Teams to share files?
Find out exactly what was shared by reviewing the recording of the application itself. 
What happened on the agent's desktop while the call was in progress?
Find out if your agent was giving the customer full attention by playing back the screen recording. Some agents leave distractions open while working (streaming content, browser windows) and often on a 2nd monitor. Your solution should be able to record multiple monitors. 
Even if your company isn't in a dispute, having multi-angle data can help you improve your customer service organization in ways that a simple call recorder could never accomplish. Think of it this way, Microsoft Teams moves an enormous amount of data; why not capture it all? 
Note, In order to capture these multiple data angles, your recording solution will need to capture from two distinct sources: Microsoft Teams (audio, video, application activity), and the agent's desktop. 
2. What else does the call recording platform do for me?
With a basic recorder, you'll need to add additional platforms to get a handle on your CX. That means you'll have to move your call data across platforms to engage in agent scoring, quality assurance, reporting, and highly sought-after applications like customer emotion analysis. So, be sure to understand what each platform has under the lid to help you improve your customer service operation. A great call recording platform is more than just a compliance tool. It gives you an in-depth view of your customers and agents. 
3. Does the solution have built-in transcription, analytics and sentiment analysis?
We are long past the point where call recordings are considered useless data. Buried within the thousands of conversations your company has recorded is a goldmine of highly actionable intelligence. Does your platform know how to extract and organize that data? Does it mark the words used in your recordings with an analysis of emotion? If you ask us, recording calls for compliance is one small portion of a much more significant component of your customer service operation: understanding the voice of the customer. 
4. Does the solution have API access? If so, is there a charge for this feature?
It's pretty common these days to customize a platform so that it precisely suits your company and its workflow. If this is important to you, ask your solution provider if they even allow custom developments through API access, and if so, is the access free? Hint, you should have API access, and it shouldn't cost you anything. 
5. Does the solution allow for integration into 3rd party CRMs and "line of business" systems?
Perhaps your organization already uses a CRM solution, and you want to port data from your call recordings to it. A good solution will support exporting data securely and compliantly so that you and your customers are protected, and your existing CRM workflow is accommodated. 
We're always here to help you with any of your call recording questions. Reach out to us today.

---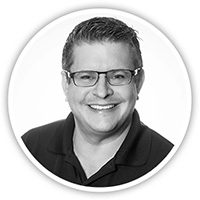 Ryan Kahan – Co-Founder and CallCabinet Group Chief Executive Officer
Ryan is considered the pioneer of compliant cloud call recording with over 20+ years of telecommunications experience. Ryan's in-depth industry knowledge and penchant for creating in-demand solutions fueled the innovation of Atmos, a native cloud SaaS. Over the past seven years, Ryan has continued to modernize Atmos, making it the most mature compliance call recording solution available. Atmos delivers a rich suite of features that include AI-analytics, QA dashboard, agent evaluations, QA randomizer, agent scorecards, legal hold, individual call audit logs, and more. Atmos helps organizations turn their voice data into highly actionable business intelligence.