Our AVAYA integrations vary from port mirroring to SIPREC to DMCC/TSAPI, depending upon the level of sophistication your AVAYA PBX platform needs. In our tables below, we have outlined our basic AVAYA integrations, however for more complex solutions such as Contact Centers and multi-location systems, we recommend our DMCC/TSAPI Integration. With Device Media Call Control (DMCC), formerly CMAPI, it is possible to obtain a robust, centralized call recording system for your multiple location AVAYA enterprise with an incredibly lower cost of ownership.
Our DMCC recording solution is an AVAYA-compliant method of recording which is entirely software-based. No additional hardware is necessary, even as you scale your organization.




Atmos for AVAYA DMCC Supports
Full Time Recording
Selective with schedules or business logic
On Demand (Supervisor or Agent)
Single Step Conference as well as Multiple Registration
Benefits of Atmos for AVAYA DMCC
Integrations with AVAYA Communications Manager
Operates within AVAYA Platforms
Removes the need for CTI Platforms
Records Analog, DCP or IP Telephones
Supports Free Seating Agents
Supports Search by Agent ID
Works with AVAYA Interaction Center
Imports many call data fields allowing for intelligent searching
Supports remote Call Center Agents
No Hardware to Deploy or Maintain
No cabling, extension or trunk lines to deploy or maintain
"Pay as You Grow" Atmos Technology
Flexibility to scale agents up or down based on seasonal demand
Supports full Atmos Quality Management Software
Competitive OPEX Business Model
Investment protection for future
Seamless upgrade path from TDM to VoIP Recording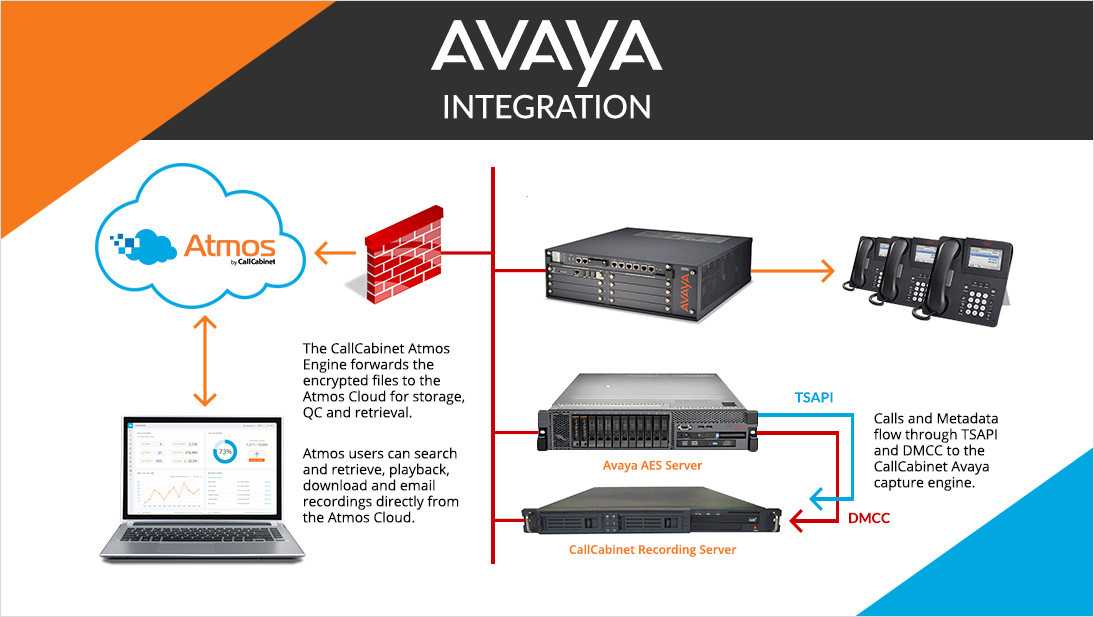 industry Recognition
A few of the industry awards we have recently received.