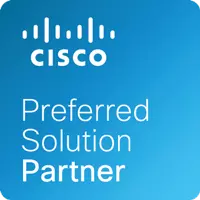 Atmos by CallCabinet seamlessly integrates with Cisco BroadSoft equipping global enterprises, carriers and managed service providers with award-winning compliant call recording, speech analytics, quality assurance, and agent evaluation solutions. Atmos is far more than a BroadSoft call recording solution; it's a comprehensive compliance platform for your enterprise. Atmos modernizes the customer experience, mitigates security risks, and meets global compliance and data sovereignty standards.
Enterprise Compliance Recording,
Analytics and Actionable Insights
Carriers and service providers across the world are modernizing to adopt the BroadWorks platform. CallCabinet Atmos provides the most complete BroadSoft call recording solutions available. Our aim as a Cisco Preferred Solution Partner has always been to deliver not only the best call recording software but to reveal actionable insights to every customer right inside their recorded call data.

BroadSoft Call Recording, Compliance, and Quality Assurance
Atmos enables Automatic Call Recording (ACR) on your BroadWorks network through SIPREC. We designed Atmos to integrate call recording and quality assurance to the BroadWorks platform over a single connection, regardless of the number of users, departments, customers, or extensions. Atmos integrates network-to-network via the Cloud to deliver unlimited throughput between BroadWorks and the Atmos network.
BroadSoft Call Recording in the Enterprise
Many enterprise-level organizations rely on Cisco's BroadSoft platform from their Service Providers to connect and monitor their UC networks. CallCabinet is more than just a Cisco Preferred Solutions Partner. We designed our product to manage Enterprise-level communications networks, many of which are powered and designed around Cisco's backbone architecture. Enterprises face a greater scope of financial and reputational risk due to compliance failure. Atmos mitigates your enterprise's risk with its robust compliance tools. Our platform is built to help you take the lead in your market through actionable customer insight.
Seamless Deployment and
Migration to the Cloud
Cloud consolidation of new and achieved compliance data
Delivers structured voice data for usage in analytics (supports stereo and mono formats)
Calls stored with 256-bit AES military-grade encryption
All data is encrypted in transit and at rest
The Enterprise Has
Complete Data Ownership
Call data can be imported into the customer's infrastructure (big data applications)
Enterprise retains 100% control of recorded calls, transcripts and metadata
Managed Services for
Call Recording
Reduces total cost of ownership
As a managed service, Atmos includes software updates and technical support services
BroadSoft Call Recording for Carriers and Service Providers

Deliver Value-Added Call Recording Services with Atmos
BroadSoft-based telcos, carriers, and service providers using Atmos can open up multiple new revenue streams by offering Atmos' features to their customers. Atmos rapidly deploys into your BroadSoft / BroadWorks-based infrastructure and provisions a litany of value-added services to any customer environment including:
Multi-tier marketing environments
Direct sale support systems
Master agents
Sub-agents
Multi-tenant operations

Streamline Provisioning and Billing
BroadSoft call recording has never been this easily deployed and simple to maintain. Atmos integrates seamlessly with your billing and provisioning systems. Our custom billing APIs simplify itemization and cost break-down so service providers accurately bill their channels with minimum effort. Streamline customer creation and license control for your organization (and your partners) directly through the Atmos portal or our provisioning APIs.

Atmos and BroadWorks-Based Webex Teams
Many service providers use Webex Teams as the UCaaS interface for their BroadWorks-based enterprise customers. Atmos' integration with BroadWorks enables Webex Teams users to record their UCaaS conversations from any Webex Teams-enabled device seamlessly.

Atmos is the Preferred BroadWorks Carrier Solution
As a Cisco Preferred Solutions Partner, CallCabinet's BroadSoft integration was designed with carriers and service providers in mind.
As a carrier-centric solution, Atmos has revolutionized call recording by being Cloud-based, deploying in hours – not weeks, eliminating customer-necessitated software and hardware maintenance.

CallCabinet's SaaS Upgrades Your Entire Customer Base
Recording call media from BroadWorks environments is only where Atmos begins to add value. Service providers and carriers can add Atmos' advanced features (AI analytics, speech-to-text transcription, agent evaluation, keyword detection) to their BroadWorks UCaaS offerings inside a flexible monthly subscription.

Unlimited Scalability Inside Your BroadSoft Call Recording Network
Atmos scales to meet the needs of your customer regardless of their size so you can deliver call recording and quality assurance services to your entire customer base. Customers who previously hesitated at the need for up-front hardware investments and long-term maintenance contracts now become new revenue as you upgrade them to a fully Cloud-native compliance platform.
Atmos for Cisco BroadWorks Integration Benefits
Cisco Preferred Solutions Provider
Automatic call recording over SIPREC
Call recording compliance for carriers, service providers and businesses of any size
Supports both hosted & premise-based Cisco BroadWorks systems
Unlimited throughput with a single connection
Streamlined provisioning, manually or via API
Simplifies billing APIs for carriers
Unlimited scalability and storage
Complete agent interaction management
Fully customizable reporting and analytics
Synchronized agent screen and audio capture
PCI compliance masking
AI-driven voice analytics for sentiment, emotion and content analysis
Meets GDPR, MiFID II, HIPAA, Dodd-Frank & many other compliance regulations
High availability, Five-Nines reliability (99.999% availability)
Flexible pricing – Software as a Service