CallCabinet For Jabber Is Big News
This quarter, we at CallCabinet delivered call recording and all of CallCabinet's deep features to the Jabber UC platform. It's not every day your company can say it has the only solution in a given application space, but, today is one of those days.  Since Cisco acquired it in 2008, Jabber has continued to aggressively gain share in the UC market.
And why wouldn't it?
Jabber makes any office look like the workplace of the future. Users grab calls on their mobile phones or at a Jabber desk phone. They jump right into video chat and message in the cleanly designed UI like movies of old promised us. And more importantly, as a platform, Jabber has actually made good on a promise so many other platforms failed to fulfill: the all-in-one solution. For business communication, Jabber is the all-in-one winner.
But what happens when we need those communications recorded, reviewed, or sent to others? And what about the regulations for recording, reviewing, or sending to others? Jabber meet CallCabinet, or rather, CallCabinet for Jabber.  There is no other call recording solution on the market designed specifically just for the Jabber UCaaS.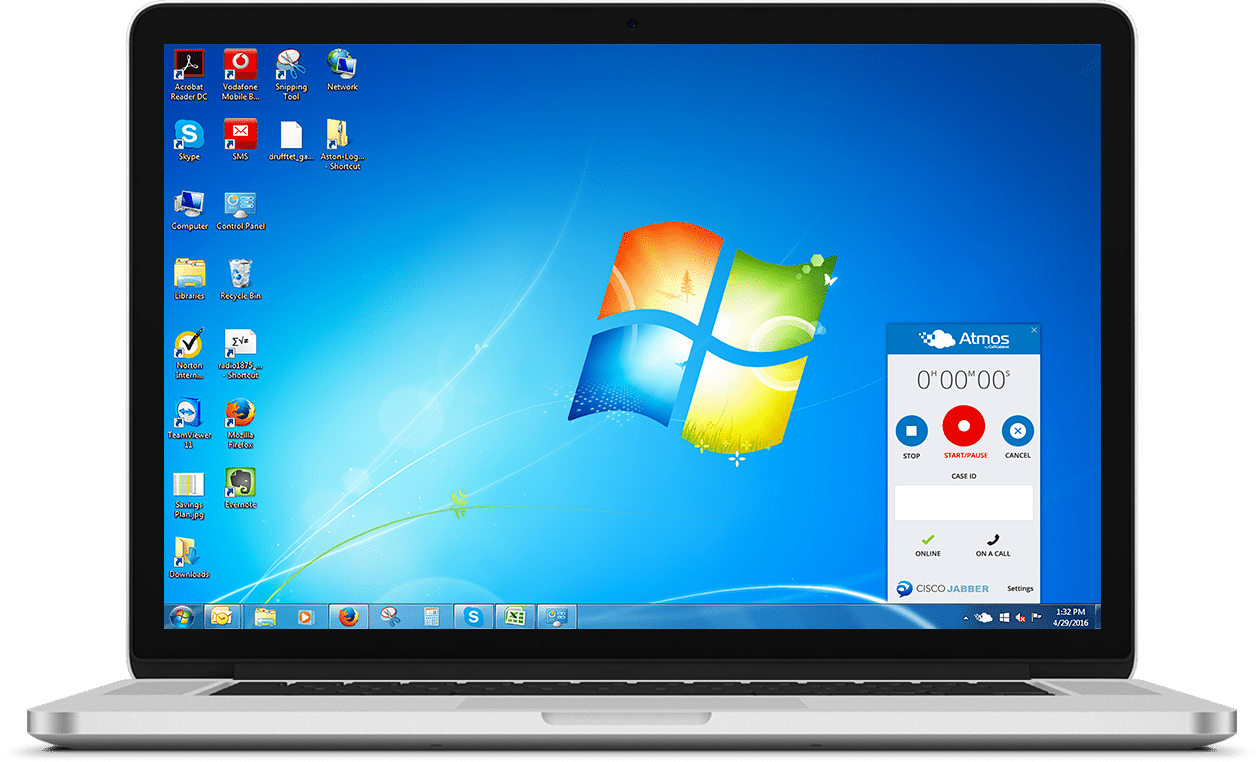 The easy and elegant CallCabinet for Jabber client.
CallCabinet for Jabber Sets Up With Minimal IT Help
You know the look an overtaxed IT team gives you when you say something like "we want to roll out a new application to the whole call staff using Jabber." They get all glassy-eyed as they think about validation, testing, server integration, and roll-out across multiple machines and operating systems. They briefly consider hiding under the desk, begging you not to do this, or quitting and taking a quiet job as a shepherd. Under normal circumstances, you're ruining their day.
Today you get to be a hero. See, while Jabber calls usually require server integration to the Cisco CUCM using technologies like Built-In-Bridge or CUBE, CallCabinet for Jabber does not. We designed it to be a standalone Jabber call recording client that requires no integration within the Cisco infrastructure. Instead of having your IT personnel lose hours and days to a new rollout, CallCabinet for Jabber deploys in minutes needing only basic agent participation. Yes, you read that right, your non-IT agents can install CallCabinet for Jabber on their own. This is beyond useful for your mobile staff who can now be a part of your call compliance without hamstringing IT.
At most your service desk folk will be sending agents the app, changing user permissions, or delivering a much-needed speech about internet security. In short, your global Jabber call staff can be up and recording calls in minutes.
The Need For Call Recording In Unified Communications
Technological advances don't come with warnings about the issues that develop alongside their benefits. Jabber is the UC advancement we've all been waiting for, but managing the compliance side of it presents challenges. Compliance is often about security, and if CallCabinet only provided Jabber users with a call recorder, we'd be leaving them vulnerable to big security issues. When a Jabber recording needs review, by definition the recording file will have to travel. Sometimes it travels inside a company's local network, which is typically thought to be safe. But more often than not, call recordings that need review have to get emailed outside the safety of a company LAN. This is where things get dicey for compliance.
All-In-One QA and UCaaS
It goes without saying we're excited to bring CallCabinet for Jabber to market and deepen our relationship with the Cisco customer base. Because Jabber covers communication in and out of enterprises so thoroughly, we knew CallCabinet would pair with it perfectly. CallCabinet doesn't just record calls. It opens up the door to a complete set of compliance and QA tools. The implications of a flexible SaaS like CallCabinet pairing with Jabber means companies of any size and industry can be fully compliant. Reach out for a demo and give your IT staff a pleasant surprise today.
---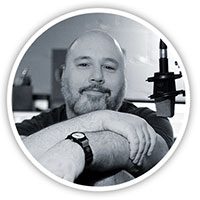 Brian Gocher
Brian is a freelance technology writer and media editor based out of Central New Jersey. He's logged 20 years of experience in the Telecom industry and side-hustles in the record industry. Brian started his career in technology at a company that made analog modems. He migrated to a marketing career in the call recording industry where he learned exactly how and why calls are monitored for quality assurance. These days Brian fuses his skills together to deliver his researched observations about telephony and compliance laws in polished articles and videos. He's also composed the music for a long list of big Hollywood trailers. He does not miss the sound of analog modems but he is endlessly fascinated with phones.