CallCabinet Updates Award-Winning Cloud Call Recording Platform
Amid the ever-increasing need to secure data in compliance with global regulatory standards, CallCabinet rolls out a fully redesigned version of its award-winning CallCabinet (CPaaS) Cloud Call Recording platform that eclipses the competition.
The same week Facebook's Zuckerberg testifies before US Congress over the Cambridge Analytica scandal and Google announces the addition of a "data retention settings" in Analytics, CallCabinet rolled out an updated version of its award-winning CallCabinet call recording platform, complete with added data safeguards and enhanced global compliance fit for the GDPR, beating the biggest names in the industry to the punch. It's unlikely that CallCabinet's CEO Ryan Kahan is a psychic but if the recent redesign of CallCabinet proves anything, it's that the software checks the boxes on new compliance and data safeguards. CallCabinet made its name engineering both cloud-based and on-premise call recording and agent evaluation solutions with advanced analytic capabilities, that are as user-friendly and intuitive for customers as they are agile.
Far more than just data security and complete regulatory compliance, the entire CallCabinet solution received an aesthetic and architectural overhaul. Changes to the infrastructure of the newest version of CallCabinet are detailed below.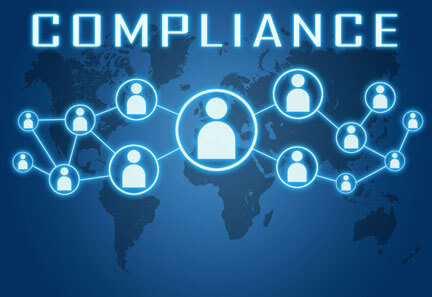 GDPR Compliant with Data Support, Collection & Storage Protocols
The entire architecture for CallCabinet is completely re-configured to meet the regulatory standards of HIPAA and PCI DSS in industries such as Healthcare, Financial, Insurance, and Contact Centers contend with daily. The upcoming GDPR regulation is covered by comprehensive support and increased data protection; think of CallCabinet as blockchain for the call recording industry.
Interface Redesign
CallCabinet's entire interface was redesigned to present analysts, managers, and users with a holistic view of their call recording and quality assurance data. The appearance of the interface changed, yet the reporting functionality that CallCabinet users have come to depend on remains. A larger variety of actionable insights come preloaded as the default display, but users can still drill down to the granular level.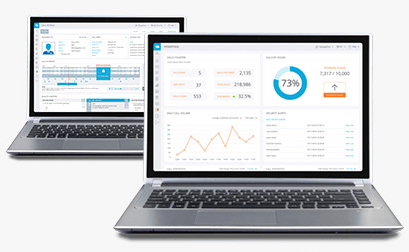 Advanced Analytics
CallCabinet now supports an array of advanced analytics for managers that enable workforce optimization of agent audits, training and evaluations. Management can access call center data from any device with an internet connection, so workflow optimization is easy to access and streamlined at the organizational level.
The convergence of contemporary data concerns with the release of CallCabinet seems synchronous, but these upgrades spent months in beta integrating extensive customer feedback. CallCabinet has long been a pioneer with its finger on the pulse of the call recording industry. The newest version of their award-winning CallCabinet true cloud platform proves that CallCabinet is doing far more than look to the future of data and the call recording industry, it is the future.
Explore the new CallCabinet release here or call us at 800-653-1389.