In Part 1 of this piece, we covered how to convert your call recordings into leads and sales. Part 2 will show you the value of those recordings when it comes to product development and marketing content. So, with no more ado let's go over how to tap into that value with AI-driven call analytics.
AI, The Product Consultant You Need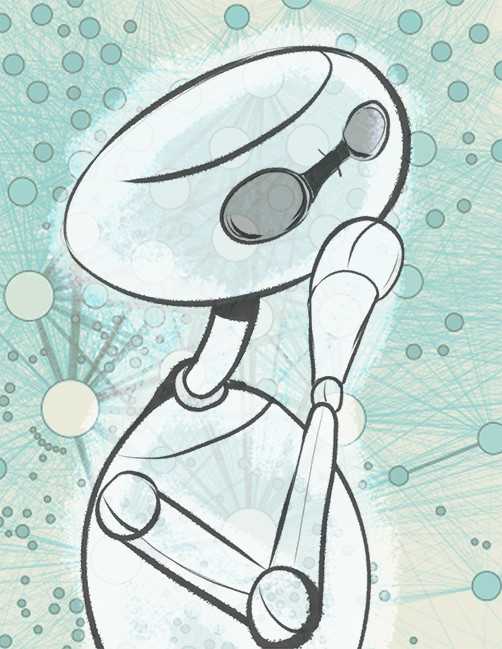 Knowing what a customer base wants is the life-blood of any successful operation's product development. However, predicting what they'll want next quarter, or next year is the kind of information companies pay consultants millions to discover. Is there a low-cost consultant at your fingertips going unnoticed in your quest to know the future?
Why yes! Your agents!
Well… many companies try giving their sales and support agents extra hats to wear. Unfortunately, tasking these folks with your future product development has risks. Yes, your staff is talking to the most important group of people you know, your customers, but assembling their findings is where things get dicey.
Salesforce: Make us a new product!
Your sales folks have been talking to customers and now they're using words like overhaul and new product. They show you notes from existing customers, and without a doubt, you see the need for some new product development.
Support Department: Make us some training content!
The support gurus are finding that customers simply don't know how to use the product you already have. At this point, they spend half the day talking to customers who won't read your fabulous manual. Words like Youtube and tutorial come up in half the calls. Unfortunately, it's not your agents directing customers to a tutorial video, it's your customers asking for one.
You, the manager: I need a consultant.
Without a way of organizing all this data, you can't peer through it with any real focus, so it feels anecdotal. Worse than having no focus is wasting cycles trying to figure out how to distribute company resources between product training and development. Face it, you need a way to overpower the data that currently overpowers you. Enter AI, the most affordable and organized product development consultant you have ever had at your disposal.
See The Future of Your Product Development
The quest to decide on a new product is an endeavor that costs companies untold dollars. Sadly, even with all the spending, sometimes things like the Microsoft Zune get made. Software developers already use AI to speed product development, but what if you could use it to point you to your new product line? No tool in your predictive arsenal should go unused, especially your greatest source of current market data, your call recordings.
When we use modern analytics, we find feature requests and new product ideas in our call recordings. Even better, it doesn't matter if the call was positive or negative. Today's customer base is more vocal than ever, we just need to use better listening tools to take action on their demands. Customers are literally calling to dump the data you seek at your feet…for free! Of course, that data is a mess, but that's where AI comes in. Analytics engines organize the mess and allow you to re-angle the data for a 360-degree view of your customer. Let's look at some sample call data through a keyword focus:
Francis from San Antonio—"I sometimes wish your widget would double as a gidget."
Kendra from Portland—"Uh, like, do you guys make a widget?"
AJ from NYC—"Ugh! What I really need is a quidget!"
Your analytical engine can be used to mine actionable intel from these kinds of calls. For instance, you can tell it to mine for those words and get back data in record time:
gidget mentions: 13, widget mentions 34, quidget mentions 981
There's a big difference between your call staff telling you they hear the word quidget often and seeing the actual numbers. If necessity is the mother of invention, then call data is the mother's to-do list. A proper analytics engine identifies keywords and phrases that you teach it. Companies that value this data refresh their analytics engines with industry-specific terms including competitor product mentions and new technologies.
But Wait, There's More (Content)
You train your agents to close calls, but invariably some customers are chatty, confrontational, or maybe looking for a compliment. Thank goodness for these folks! They're giving you your next idea for social posts, use cases, white-papers, tutorials, and that fabulous manual you want them to read. As a technical writer, I can say I've always wanted to know what users thought, good or bad, about the product manual.
As we've covered, an analytics engine grabs keywords and key phrases you've taught it. What if you teach it to identify parts of the agent script? You might find they're constantly having to refer to the same 3 procedures. How many users are sitting in a hold queue waiting to hear a walkthrough all because you didn't post a 3-minute video on your site?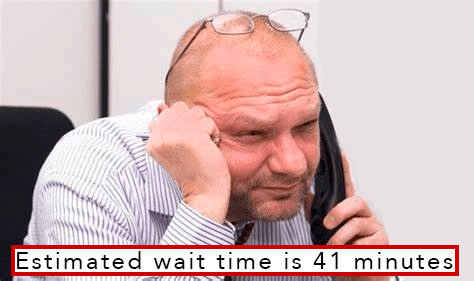 Companies today are taking advantage of AI's ability to re-angle the data they record. From one angle, you see feature requests, from another you see a training opportunity for your agents. From yet another angle, you learn that you need to make a video walkthrough that's not only informative but good marketing.
Start Mining With Analytics
Your recorded calls are not just a collection of customer complaints and sales transactions. You're sitting on a motherlode of market research, but you'll need a product like CallCabinet Atmos to focus it into action. Don't ignore the goldmine you're already standing on.
---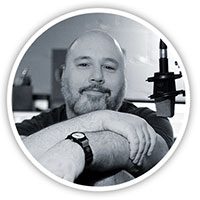 Brian Gocher
Brian is a freelance technology writer and media editor based out of Central New Jersey. He's logged 20 years of experience in the Telecom industry and side-hustles in the record industry. Brian started his career in technology at a company that made analog modems. He migrated to a marketing career in the call recording industry where he learned exactly how and why calls are monitored for quality assurance. These days Brian fuses his skills together to deliver his researched observations about telephony and compliance laws in polished articles and videos. He's also composed the music for a long list of big Hollywood trailers. He does not miss the sound of analog modems but he is endlessly fascinated with phones.