CallCabinet Atmos is designed to work with a multitude of telephony protocols, including SIPREC (Session Recording Protocol). SIPREC is an open protocol for call recording based on Session Initiation Protocol (SIP). Use of SIPREC is widespread and deployed in many recording-equipped telephony environments.
Atmos captures each call's metadata and makes it easily searchable within the Atmos interface.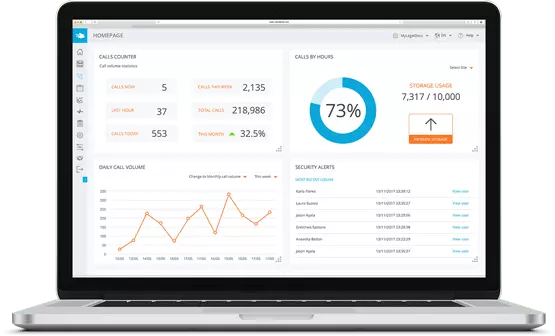 Call Recording in a SIPREC Environment
In a standard, single facility deployment, Atmos call recording through SIPREC requires a connection from a Hosted Soft Switch, a Media Gateway, or a Session Border Controller acting as a Session Recording Client (SRC). The Session Recording Server (SRS), in this case the Atmos Call Recorder, captures all call audio and metadata, securely delivering it to the Atmos Cloud.
SIPREC / sip session flow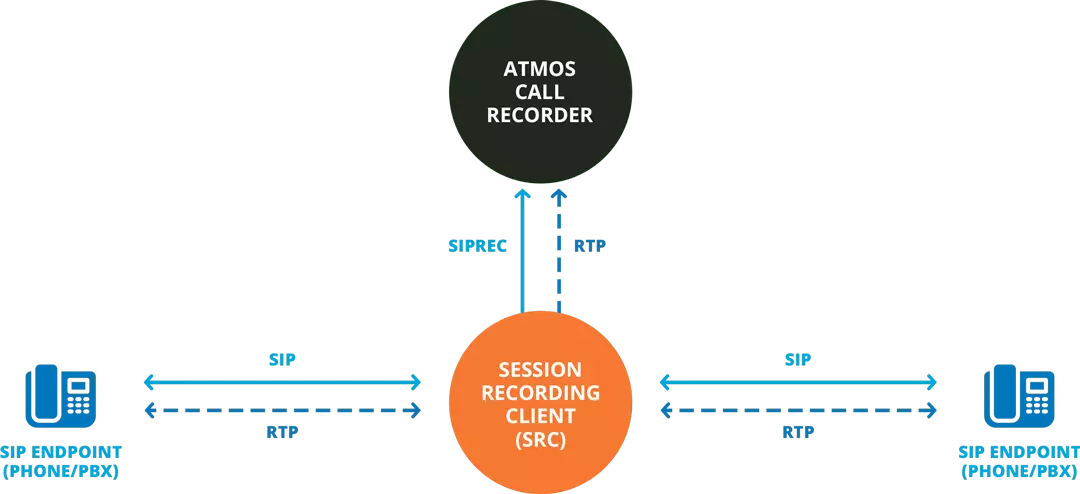 The SIPREC Process
As a call starts, the SRC invites the SRS to record the targeted extension via SIP signalling. As the invite is accepted by the SRS, the SRC forks the call audio and metadata to its destination and to the SRC. The metadata contained in the SIP header (caller ID, extension number, etc.) that Atmos records varies because different PBX manufacturers choose what metadata the PBX outputs. Atmos captures each call's metadata and makes it easily searchable within the Atmos interface.
On-Prem, Hosted, and Multi-tenant Deployment
Atmos provides call recording over SIPREC in on-premise, hosted, and even multi-tenant operations.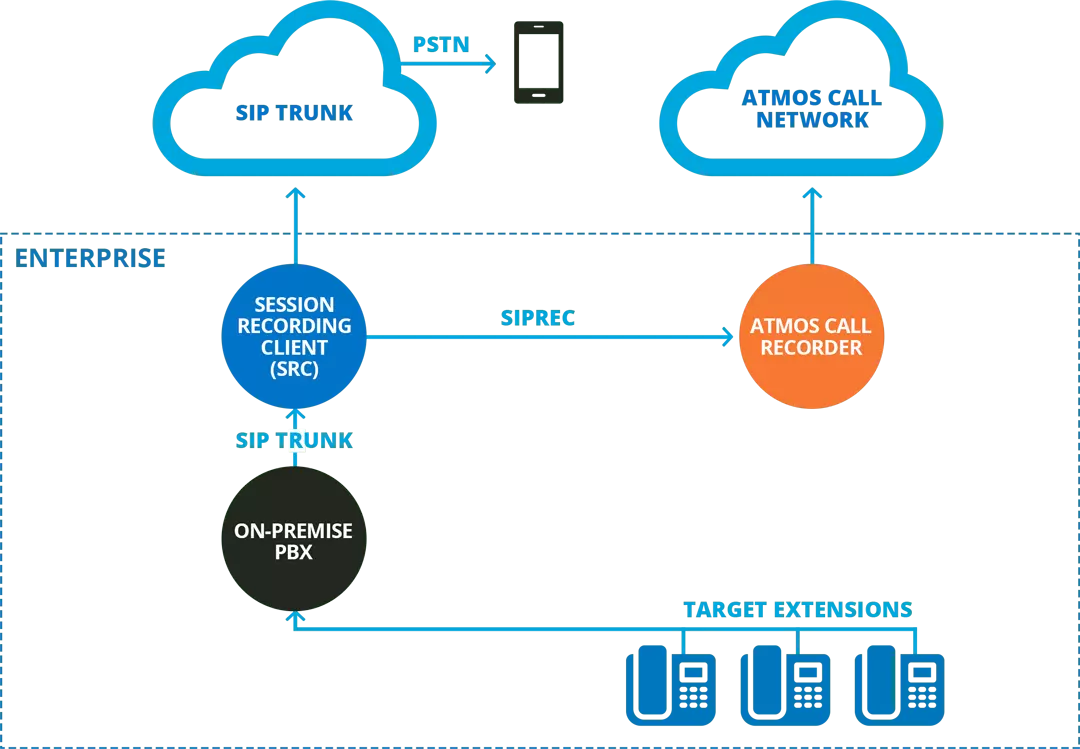 Many enterprises connect their local PBX system to SIP Trunk services from cloud service providers. They can utilize SIPREC functionality on their SBCs to record calls. In this configuration, the recording service is located within the Enterprise's network.
Hosted multi-tenant recording solution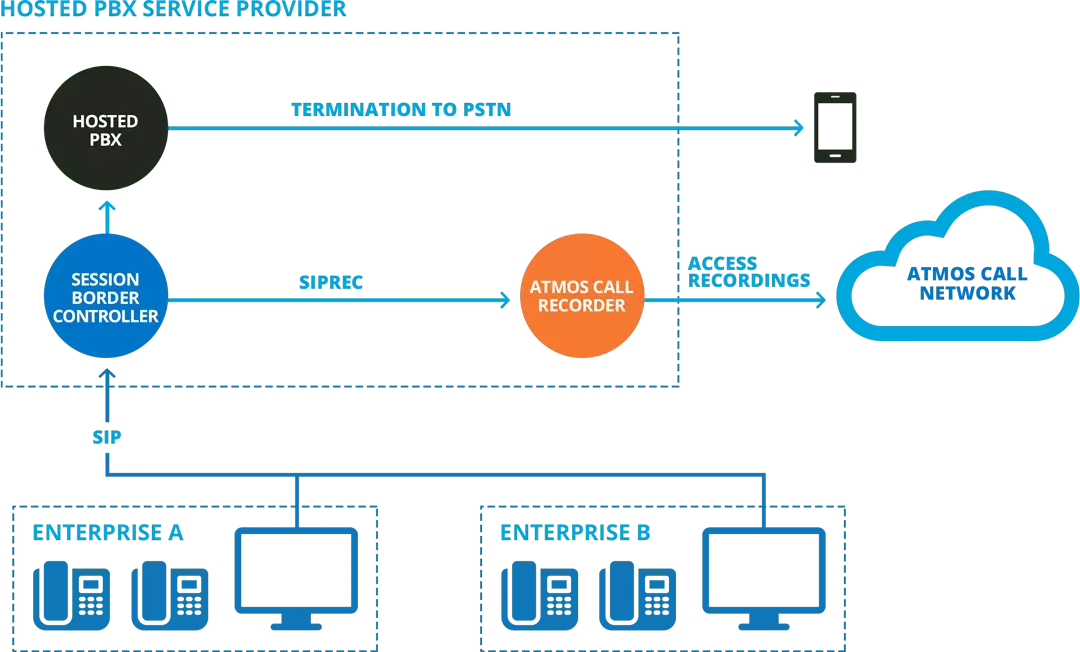 When a service provider deploys Atmos within their own data center, they can deliver call recording as a hosted service. In this scenario, end customers of almost any size can receive the full benefits of Atmos without the typical heavy investment of a premise-based call recording solution. This deployment also removes the need for on-premise data storage as well as the IT resources that would be tasked with maintaining the system.