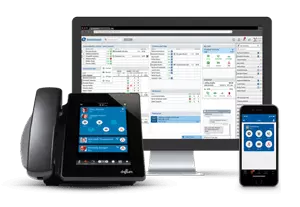 It is vital that any call centre provides exceptional customer experiences, and this is made a lot easier with the use of Digium Switchvox call recording. The customer of today is used to excellent customer service, and all call centres need modern call recording systems that empower them to deliver on customer demands. In addition to this, compliance to legislation that regulates call recording is vital.
Digium/Switchvox can provide basic call routing and advanced automatic call distribution with modern ringing strategy and customised reporting to a large group of agents, while CallCabinet ensures compliance. This ensures that your call centre is well-positioned to enhance the customer experience and provide easy management and adherence to compliance for any call centre, regardless of size.
Effective customer flow throughout the organisation is vital, and with Digium's Switchvox call recording you can send automated messages to customers, direct them to the right agents, and decide on the options they can access via telephone, while CallCabinet covers the compliance element. The combination of these systems makes recording easy and provides a platform that records, stores, encrypts, retrieves, evaluates and reports on call centre statistics and other related data – all in a compliant fashion. The combination of these systems provides a service product that can easily be searched with an automated audio archive that virtually manages itself, and CallCabinet provides the audit trail that provides proof of compliance. This means that you can save vast amounts of money and also reduce the risk of becoming non-compliant.
CallCabinet combined with Digium's Switchvox regularly outperforms other similar systems and can be applied to a wide array of call volumes. This means that it doesn't matter how big or how small your call centre is, that the CallCabinet/Digium Switchvox applications can easily utilised for call recording and compliance assurance. It decreases risk and provides analysis and solutions to interpret the success of your call centre. This enables the playback of messages (or advertising) that is specifically targeted at particular audiences. It also helps to inform the customer about company products and services and to access options such as technical support and new accounts.
This integrated call system also allows customers to provide specific information (such as account numbers, ID numbers or passcodes) to the automated system that can automatically route them to the most suitable agents or locations. CallCabinet will ensure that information provided is encrypted and stored according to legislation.
For more information about CallCabinet and Digium's Switchvox, contact our team at CallCabinet.

---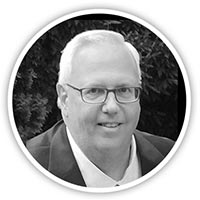 Ron Romanchik
Chief Revenue Officer
Ron is a well-known visionary and veteran of the telecommunications industry. His business experience spans strategic and operational planning, sales, business and vertical partnership development, and product marketing. Ron has dedicated his decades of experience to the Telecom market to develop PBX engineering, PSTN technology, VoIP, contact center workflow, Unified Communications, and many other current staples of the communications industry.