Here at CallCabinet, we're beyond excited to announce that CallCabinet is among the very first few companies certified by Microsoft as a compliance recording solution. The lead-up to this announcement which included months of rigorous 3rd party interoperability testing, network assessment, and close contact with Microsoft developers, has all been worth it. CallCabinet met or exceeded every compliance certification requirement for voice, video, screen capture, analytics, security, storage and scalability. Read the full press release here.

Teams meetings and the future of compliance recording 
Customer communications over the phone have not dwindled but have instead grown rapidly over the past year. Simply having a platform that can handle the sheer volume of those customer calls is a challenge in and of itself, a challenge that Microsoft Teams has capably stepped up to meet. So as Unified Communications platforms evolve, so do the means by which customers and companies interact.
Video calls have become a powerful tool to sell, teach, and support customers in ways that audio calls cannot. Our goal was to make sure that our platform could integrate seamlessly into any Microsoft Teams-based call center to provide that same level of service no matter how the interaction is taking place, and we succeed! 
Why CallCabinet is the perfect choice for Microsoft Teams compliance
As we so often say, there's much more to compliance than what happens during the call. What about before and after? CallCabinet records the audio and video from the Microsoft Teams meeting and the agent's screen to give your company a comprehensive breakdown of your customer interactions. 
Multiple Compliance Strategies
CallCabinet's direct integration into the Microsoft Teams environment, working directly within the Azure fabric, makes it an obvious choice as a compliance platform for a Teams-based operation. CallCabinet was designed to be easily deployed, multi-branch and multi-tenant, fully redundant and highly resilient. But we also recognize the individual needs of each customer seeking call compliance, and we've built the CallCabinet business model around accommodating every customer.
Data Sovereignty
Many organizations are required to physically capture and store their customer interactions within the region where the recording took place. That's why we designed CallCabinet's cloud storage to span a large number of global data centers, ensuring your company will meet data sovereignty requirements wherever you are located.
BYOL (Bring Your Own Licenses)
CallCabinet's flexibility allows any organization to deploy our compliance recording and AI-analytics platform directly inside their Azure private cloud. This gives the company complete control over their data, which in many instances is a compliance requirement. 
Legacy Data Migration
We recognize that many companies will already have a large volume of recorded calls that need migration to the CallCabinet platform. CallCabinet works with every customer to move legacy data from its current location into the CallCabinet platform, where that data can be analyzed, organized and mined for highly actionable business intelligence. 
You Always Own Your Data 
We believe no customer should ever have to pay to unlock their data. That's why CallCabinet encrypts and stores your customer interaction recordings in standard, non-proprietary file formats. This allows customers to move the data as they see fit, whether they wish to filter it through other analytics platforms or need to isolate specific recordings during a dispute.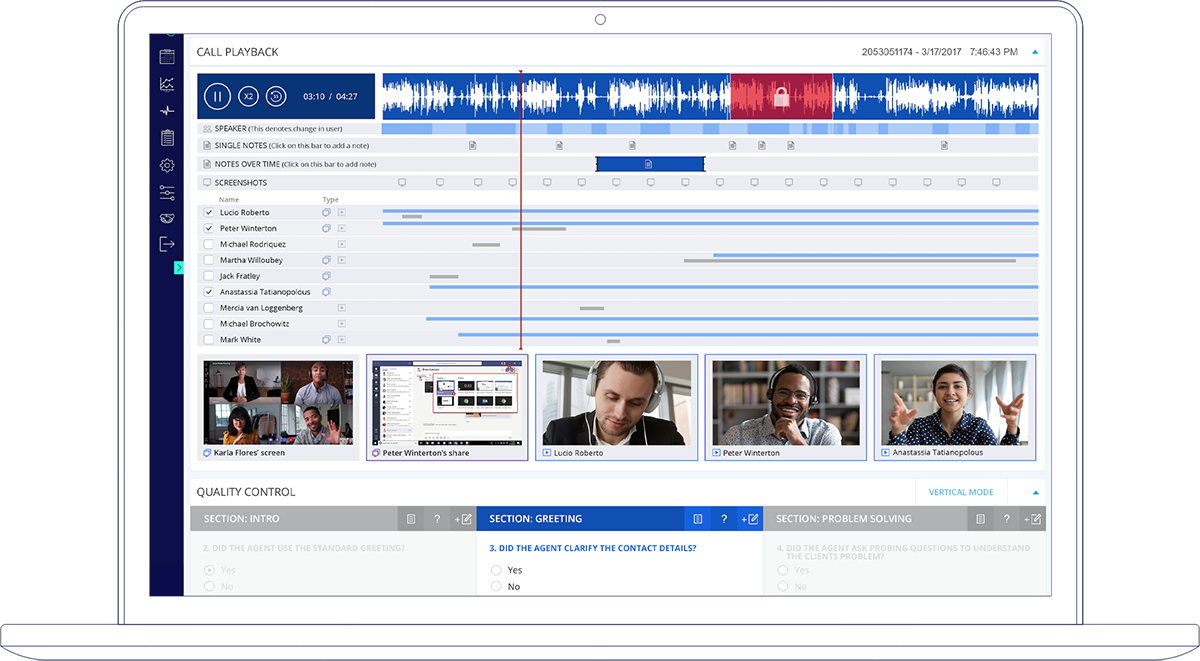 CallCabinet Makes Teams Compliance Simple 
Just as Teams has revolutionized customer interaction, CallCabinet has revolutionized call compliance. Beyond the ease of deployment, powerful encryption, and the 360-degree view of your call interactions, CallCabinet helps you protect and grow your organization's sales and customer service operations. Microsoft users can take advantage of CallCabinet''s robust feature set, deploying features like PCI-DSS redaction, agent scoring, keyword and key phrase searching, and advanced call filtering. Request a demo today and see how CallCabinet can bring your Teams-based operation into full compliance. 
---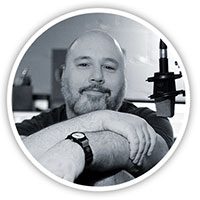 Brian Gocher
Brian is a freelance technology writer and media editor based out of Central New Jersey. He's logged 20 years of experience in the Telecom industry and side-hustles in the record industry. Brian started his career in technology at a company that made analog modems. He migrated to a marketing career in the call recording industry where he learned exactly how and why calls are monitored for quality assurance. These days Brian fuses his skills together to deliver his researched observations about telephony and compliance laws in polished articles and videos. He's also composed the music for a long list of big Hollywood trailers. He does not miss the sound of analog modems but he is endlessly fascinated with phones.