If you wish to remove the CallCabinet Recorder for Zoom application, you can do so by clicking on the "Remove" button in the Zoom Marketplace for the CallCabinet for Zoom Recorder app.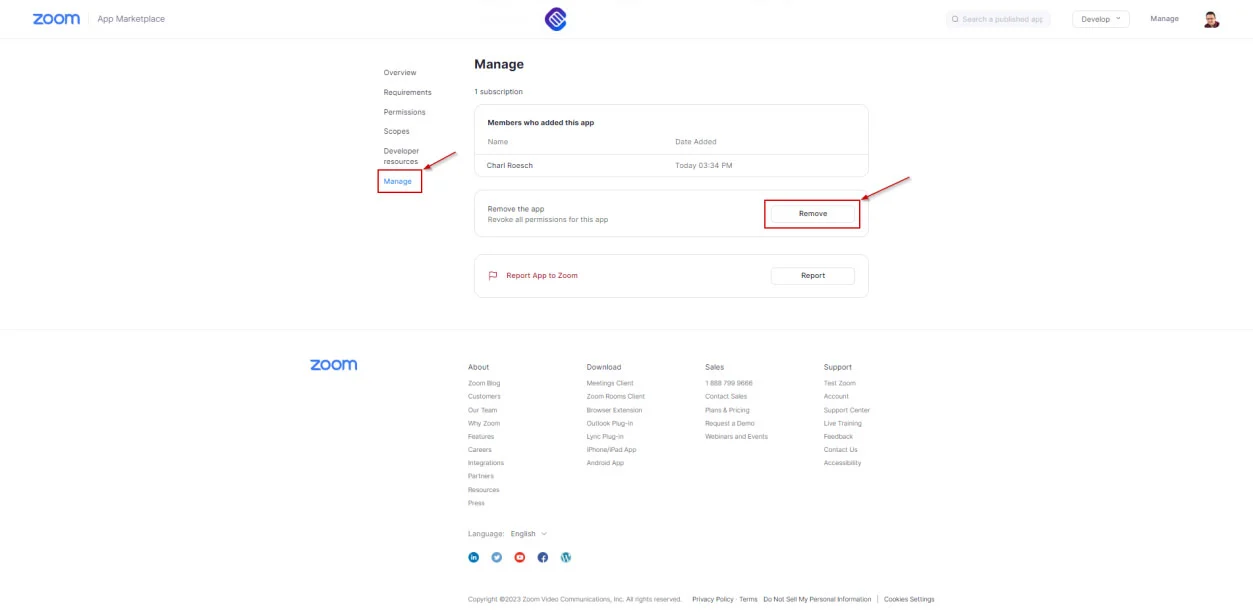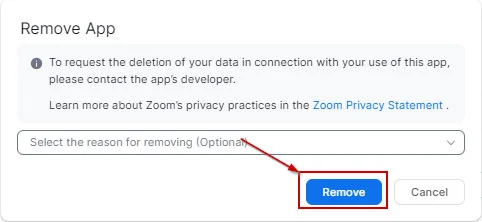 At this point the following will automatically be actioned:
CallCabinet will delete any CallCabinet access tokens stored to your Zoom account.
CallCabinet will mark your Zoom integration to CallCabinet as inactive.
Your CallCabinet account will still be active and accessible for use with any other communications platform of your choice. All historical calls will still be available in CallCabinet.
Should you wish to remove all data and your CallCabinet account, please contact your CallCabinet Support Representative.