Call recording can be used for dispute resolution, training, compliant to regulations, manage customer experience
A lawsuit can come out of nowhere. Businesses of all kinds have to be prepared to deal with lawsuits. Proper insurance is a good place to start, but having a record of every customer communication is even better. You will have proof of wrongdoing or proof that nothing illegal took place. If a customer dispute escalates into a legal case, you will have the proof that you need to show that your business followed the law. Limit your liability in a dispute with compliant call recording.
A benefit with all CallCabinet solutions is that the recordings can be used for dispute resolution purposes and the validity of the call can be established.
The calls are 100% compliant and are individually secured and encrypted at source with a rotating encryption methodology that is unique and specific to each individual call. All calls are stored securely in the cloud or on premise and can be made to be redundant across multiple servers and geographical locations. Utilizing CallCabinet's Atmos, Foundation or Carbon solutions gives you the opportunity of sorting and searching your calls on different criteria making call retrieval simple and quick with a full audit trail.
Record

using our award winning technology

encrypt

compliant 256bit encryption

Store

using Microsoft Azure cloud storage

retrieve

with our easy to use HTML5 interface

Evaluate

easily evaluate your agent in minutes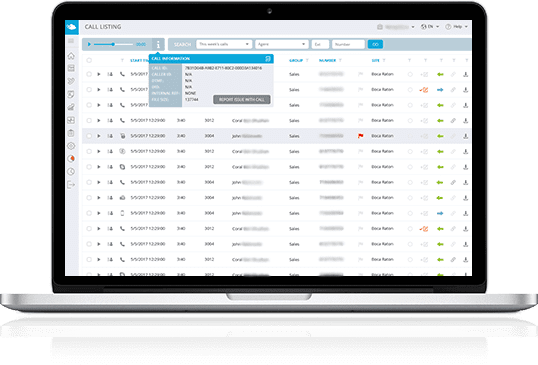 COMPLIANT
CALL RECORDING
OTHER REASONS FOR NEEDING COMPLIANT CALL RECORDING
Regulatory compliance
Quality assurance and control
Training
Call analytics
Maintain security
Customer satisfaction
industry Recognition
A few of the industry awards we have recently received.