Call Recording can be used for dispute resolution, training, adhering to regulations, manage customer experience
Depending on your industry, the government may require you to have compliant call recording and storage to be inline with the standards of that industry. Keeping compliant is a major concern for many businesses, as sanctions, imprisonment and even shutdowns can be the result of not following the rules that regulatory bodies have put in place for your business. Businesses that deal with finances, provide healthcare, or give legal advice or help, all may be required to record any type of communication and transaction. Phone call recording software can make staying compliant extremely easy.
A benefit with all CallCabinet solutions is that the recordings can be used for dispute resolution purposes and the validity of the call can be established.
With all of CallCabinet's solutions adhering to the requirements to maintain compliant for a variety of legislations is a core competency. The calls are 100% compliant and are individually secured and encrypted at source with a rotating encryption methodology that is unique and specific to each individual call. All calls are stored securely in the cloud or on premise and can be made to be redundant across multiple servers and geographical locations. Utilizing CallCabinet's Atmos, Foundation or Carbon solutions gives you the opportunity of sorting and searching your calls on different criteria making call retrieval simple and quick with full audit trail.
Record

using our award winning technology

encrypt

compliant 256bit encryption

Store

using Microsoft Azure cloud storage

retrieve

with our easy to use HTML5 interface

Evaluate

easily evaluate your agent in minutes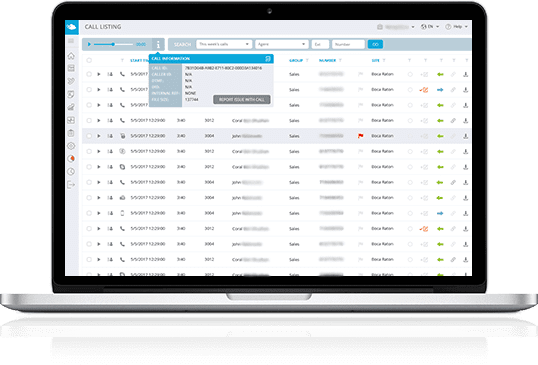 COMPLIANT

CALL RECORDING
OTHER REASONS FOR NEEDING COMPLIANT CALL RECORDING
Dispute resolution
Quality assurance and control
Training
Call analytics
Maintain security
Customer satisfaction
industry Recognition
A few of the industry awards we have recently received.