Call Recording for Regulatory Compliance at the Company, Local & Global Levels
Call recording for compliance mitigates risk & financial loss in any industry. CallCabinet provides solutions for all your call recording needs to support global regulatory compliance with: GDPR, PCI, HIPAA, DFA, MADII, ESMA, MiFIDII, UK FCA, US FTC, SOX, FICA, POPI & FAIS. Depending on your industry, the government requires you to have compliant call recording and storage inline with local and global standards, and regulations specific to your industry. Maintaining compliance is a critical issue for many businesses, as sanctions, hefty fines, imprisonment and even shutdowns are the result of not following the rules that regulatory bodies have put in place for your business. Businesses that handle sensitive personal information involving finance, healthcare, legal advice, or data collection
are required to record all forms of communications and transactions. Interactive phone call recording software makes regulatory compliance extremely easy. CallCabinet's Atmos solution adheres to regulatory compliance requirements for a variety of global legislations. All calls are 100% compliant. Each call is individually secured and encrypted at source with a rotating encryption methodology unique to each individual call. All calls are stored securely in the cloud with added redundant and failover options supported across a globally distributed server network. CallCabinet's Atmos solution gives you the flexibility to sort and search your calls based on different criteria from the full audit trail provided to make call retrieval as simple, quick and efficient as possible.
Record

using our award winning technology

Encrypt

to meet global compliance

Store

in a network of global data centers

retrieve

with our secure user interface

Evaluate

& easily monitor your employees

Report

& analyze with reports & analytics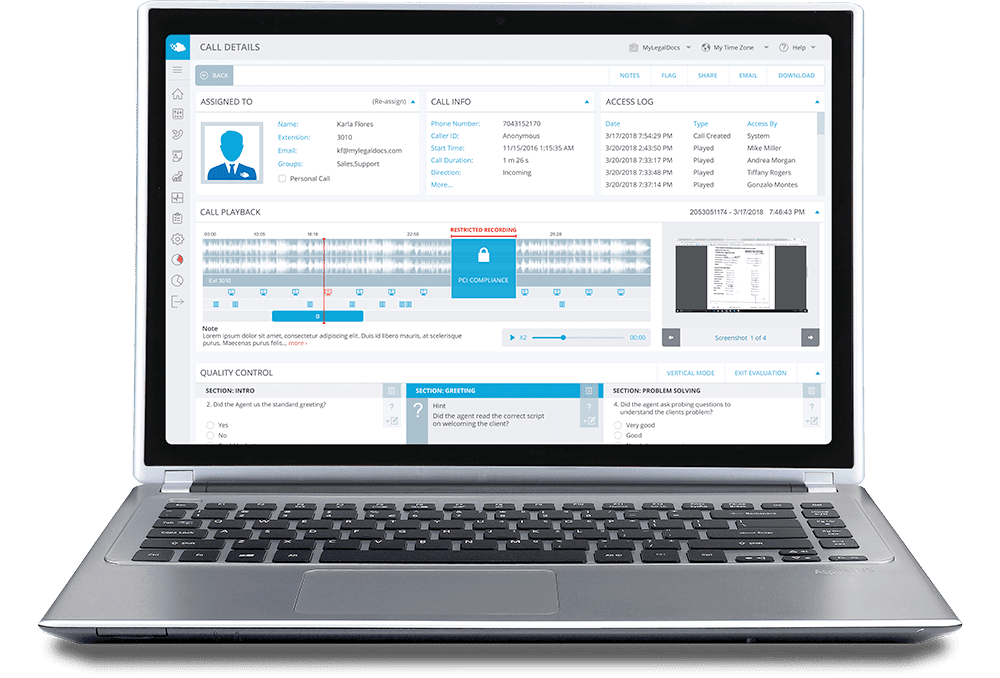 FULLY-COMPLIANT
CALL RECORDING
Dispute Resolution
Quality Assurance & Control
Agent Training
Advanced Call Reporting & Analytics
Data Storage & Security
Customer Satisfaction
Proud recipient of these awards from respected industry associations.