Using Atmos' multi-tenant architecture with any Cisco Hosted Collaboration Solution (HCS), service providers can effortlessly support a multitude of HCS customers.
Through a multitude of integration paths (listed below), Atmos easily deploys within the Service Provider infrastructure. Once Atmos is connected to HCS, Service Providers can continue to provision customers just as before, but with Atmos seamlessly sharing the provisioning data in real-time.
Atmos & Cisco HCS Call Recording Wherever You Need It
Any Cisco HCS can be supported by Atmos in two different ways: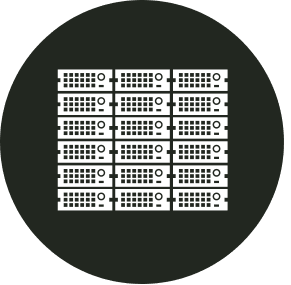 Service Provider Install
The Atmos Cisco HCS integration is deployed in the Service Provider's data center.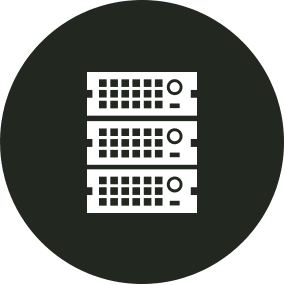 Customer Premises Install
The Atmos Cisco HCS integration is deployed at the customer premises, independent from service provider.
Integration Paths For Every Call Center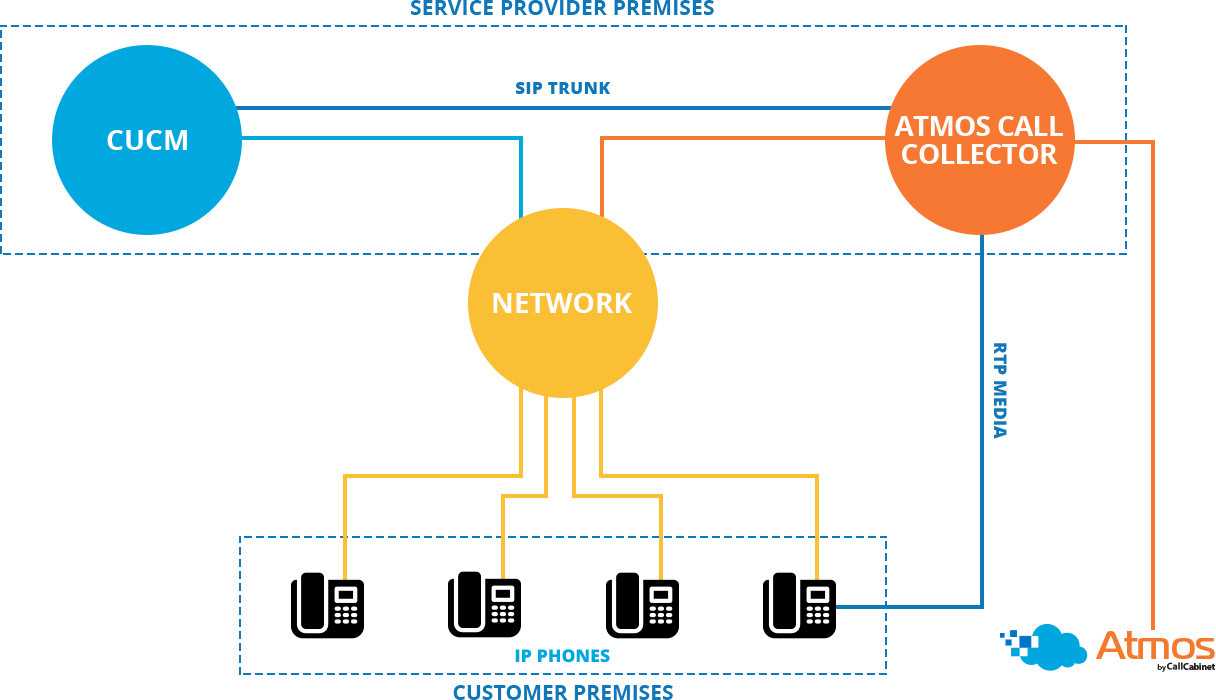 1

Cisco Built-In Bridge Integration

This method forks the media and metadata from the Cisco Unified Call Manager (CUCM) and the associated phone to the Atmos Call Collector for buffering, encryption and storage in the Atmos Cloud network.

This integration follows the standard CallCabinet Built-in Bridge integration.

This method is beneficial because it supports all call scenarios (inbound, outbound, internal, transferred, conferenced, etc), and call metadata includes recorded telephone extension and/or agent login.
2

Cisco CUBE Integration

This method forks the RTP media and Cisco CUCM to send metadata to the Atmos Call Collector for buffering, encryption and storage in the Atmos Cloud network.

Some prefer this method because it doesn't consume bandwidth from the customer premises while still capturing the recorded telephone extension in the call metadata.

However, one distinct difference in this method is that call recording is available only for calls passing through the Cisco CUBE, (in other words originated or terminated through a SIP trunk).

It's important to note that in the Cisco CUBE integration internal calls between IP phones are not routed through Cisco CUBE and and will not be recorded.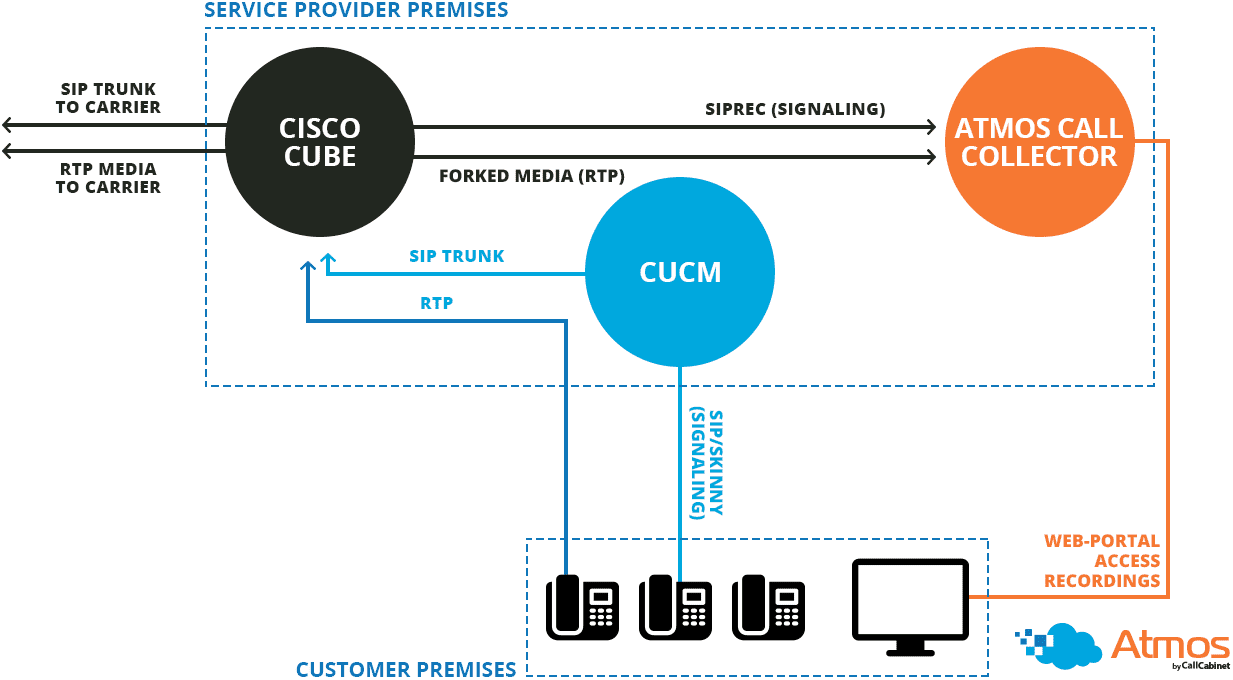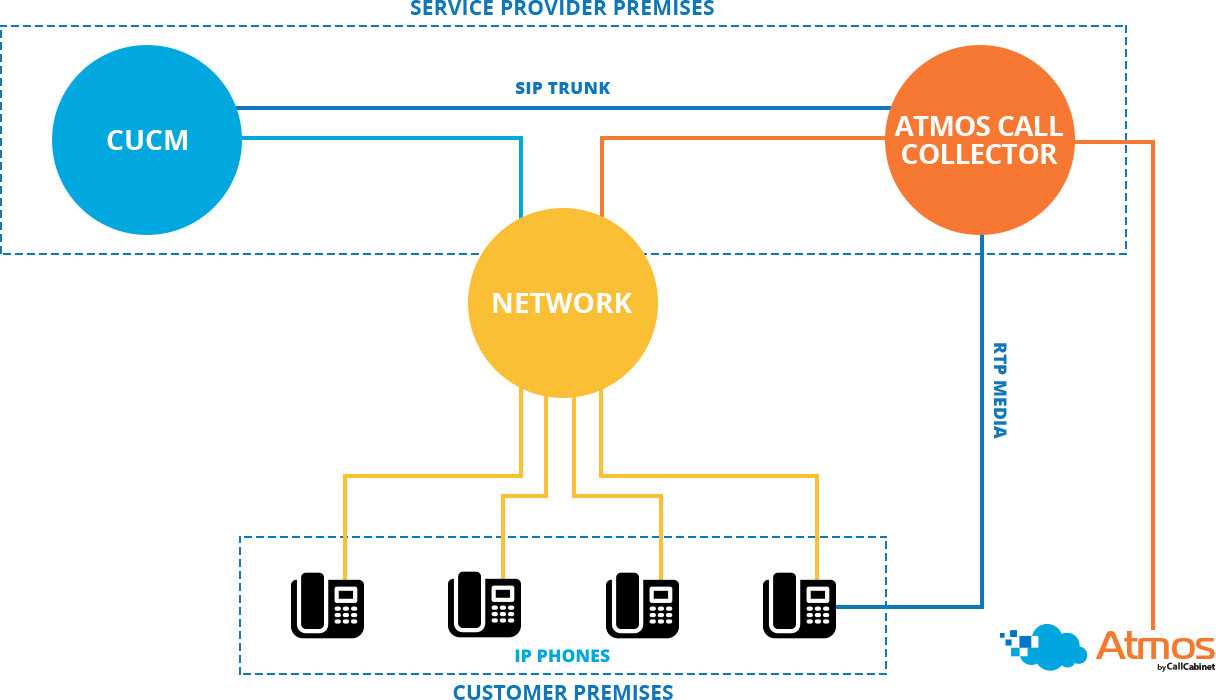 3

End Customer with HCS Integration

Perhaps you subscribe to HCS but your Service Provider doesn't offer Atmos.

Good news, Atmos Call Collector can be deployed directly on the customer premises with a simple process.

Once you've signed up for an Atmos account, we configure a virtual machine with the Atmos Call Collector installed on it.

Call Collector integrates via the standard CallCabinet Built-In Bridge (BIB) integration, to capture calls and move them to the Atmos Cloud Network.
No matter whether you are a Service Provider who provides HCS or an end customer who needs HCS recording, we've got you covered. Atmos boasts robust HCS integrations for any environment. Find out more by contacting us.
Atmos supports the following Cisco Call Recording methodologies.
Cisco CUCM Call Recording
Call Manager
Through Cisco Built In Bridge technology, Atmos can integrate with CUCM whether it's on-premise or hosted.
Cisco HCS Recording
Cloud Recording
Atmos offers multiple methods of CISCO HCS Call Recording.  Our solution has been designed from the ground up to provide true cloud, multi-tenant solutions that are perfect for carriers and service providers.
Cisco CUBE Recording
SIPRec
Atmos fully supports Cisco Cube Technology and provides a self-provisioning and complete integration into Cisco's SIPRec call recording.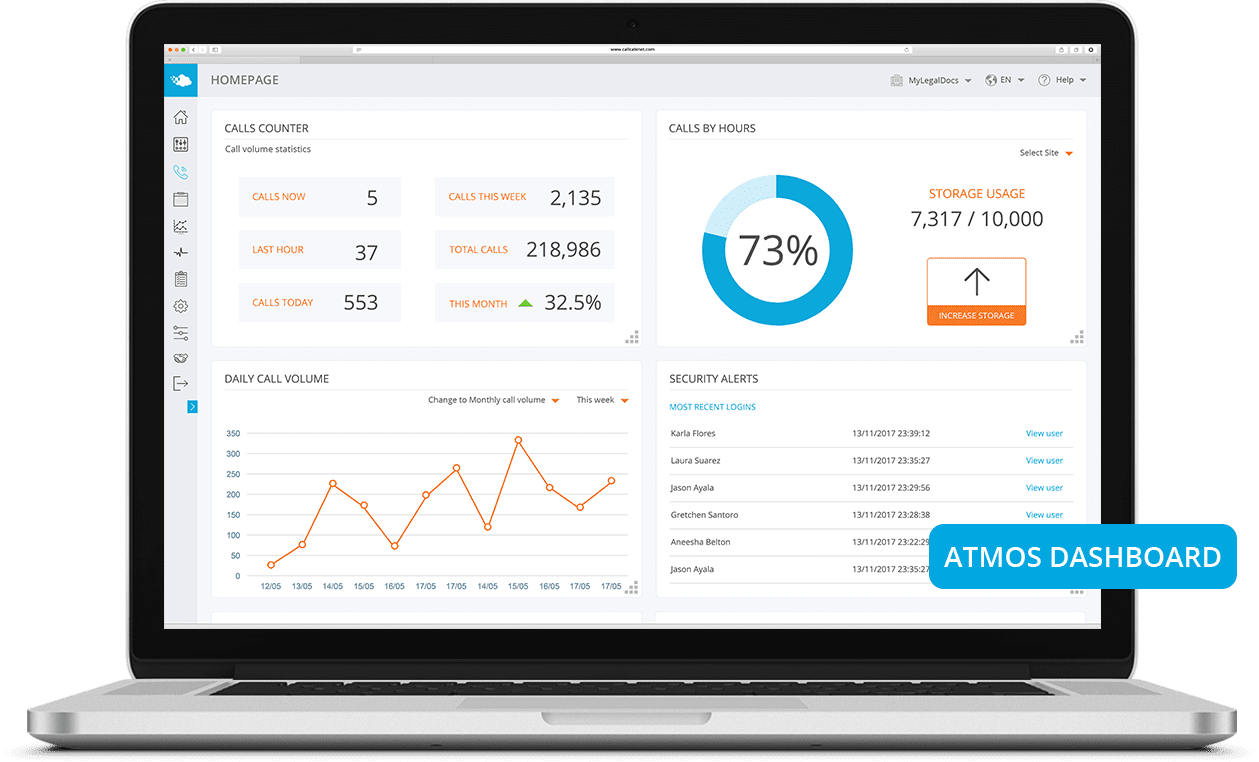 Cloud based/HTML5‐driven (access Atmos from any device)
Enhanced voice recording
Meets Regulatory Compliance Standards
No additional hardware required
Calls securely recorded
Call data redundantly backed up in the Cloud
99.99% availability