Need to record remote claims adjuster communications? CallCabinet has the solution!
CallCabinet's proprietary solution for claims adjusters allow the adjuster to remotely capture & record customer acceptance conversations from any mobile device. Calls are immediately tagged, secured and immediately available within CallCabinet's Atmos web interface or via API integration with the Insurance Companies line of business systems.
Our solution allows the insurance company to set up call flows which would allow the claims adjuster to dial in to a pre-determined number and follow a workflow which allows for safe, secure and convenient capture, storing and archival of the conversation whilst maintaining the highest levels of security and compliance.
A typical example of a workflow would be as follows:
1. The claims adjuster would dial in to a pre-determined number.
2. The system would play back a message prompting for the reference number or case ID.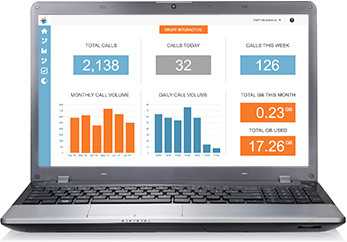 3. The case ID would be entered using the phones keypad.
4. The case ID would be validated for accuracy.
5. A pre-recorded message can be played back to the customer.
6. The call is recorded.
7. On termination the call is available within seconds for playback, API access or Quality Assurance.
Record

using our award winning technology

Encrypt

to meet global compliance

Store

in a network of global data centers

retrieve

with our secure user interface

Evaluate

& easily monitor your employees

Report

& analyze with reports & analytics
Key facts
[one_half]
Fully compliant
Software as a Service (SaaS) Call Recording & Management
No long term commitment
No Maintenance Costs, No Upgrade Costs
Unlimited growth potential
Designed Specifically for the insurance industry
[/one_half][one_half_last]
Fully redundant and backed up
Five nines (99.999%) availability
Agent evaluation
Multi-tenant carrier solutions
Desktop screen capture
Supports international compliance laws on data sovereignty
[/one_half_last]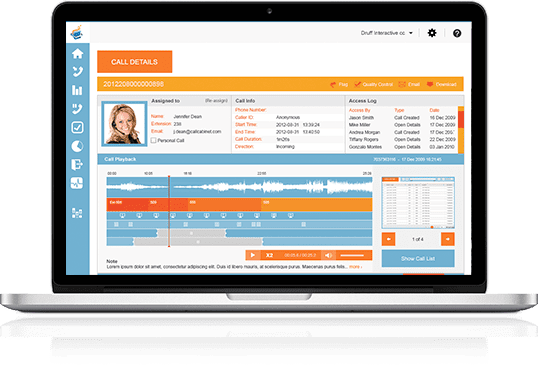 ATMOS 4 Insurance
Cloud-based solutions
Compliance recording
Advanced security
Multi-tenant
Workforce optimization
Dispute resolution
Mobile recording
Designed for the Insurance Industry
industry Recognition
A few of the industry awards we have recently received.