Certified Microsoft Teams Recording & AI Analytics


Atmos enables enterprises to modernize their Microsoft Teams customer experience, mitigate security risks, and meet global compliance and data sovereignty standards. With its seamless integration, Atmos delivers award-winning interaction compliance, quality assurance, agent evaluation, and voice analytics to enterprises of any scale. Enterprises that require compliant Microsoft Teams recording can migrate to Atmos from any legacy system.
Record All Audio From Microsoft Teams
There's finally an easy path to call recording and QA for Microsoft Teams UCaaS: Atmos by CallCabinet. From enterprise to SMB, organizations of all sizes collaborate using Microsoft Teams, and Atmos accommodates them all with its scalable, flexible, monthly call recording software solution.
Simple, Rapid Deployment Into Your Network
Whether you're using softphones, desktop phones, mobile phones or a combination of all three, Atmos is adaptable to your network and easily installs to capture your call data. Atmos easily integrates into your Unified Communications network to support any hosting configuration you're using, including on-premise, carrier-hosted, and even Microsoft-hosted Cloud PBX deployments. See below to learn how Atmos will integrate with your environment to deliver compliant Microsoft Teams call recording.
Back it up: Record Microsoft Teams Redundantly and Resiliently
Atmos Records Microsoft Teams using N+1 or 2N
Atmos can record Microsoft Teams using a single bot (N+1) to a default and standby server (in the event of a fault), or with 2 independent bots (2N) for maximum redundancy and resiliency. Both methods capture call audio directly from your Azure space and provide you with the confidence that your recordings are safely captured and backed up.
Atmos Benefits For The Enterprise
Seamless Deployment and
Migration to the Cloud
Cloud consolidation of new and archived compliance data
Delivers structured voice data for usage in analytics (supports stereo and mono formats)
Phone system-agnostic; integrates with any technology stack
The Enterprise Has Complete Data Ownership
Call data can be imported into the customer's infrastructure (big data applications)
Deployed in the enterprise's cloud infrastructure – providing complete control and management of data
Enterprise retains 100% control of recorded calls, transcripts and metadata
Bring Your Own License (BYOL); Managed Services for Recording
Reduces total cost of ownership
As a managed service, Atmos includes software updates and technical support services as part of the per-seat subscription fee
Microsoft Teams Recording Methods
Atmos provides more than one way to record your Microsoft Teams calls:
Cloud-native Microsoft
Teams Recording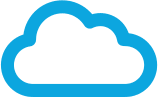 In this scenario, Teams calls are captured in the Azure Cloud by the Atmos hosted Cloud recorder. Under this method, all recordings are captured in a Cloud-native environment, so security is military-grade and there's no limit on scalability or throughput.
On-premise Microsoft
Teams Recording

In an on-premise scenario, servers on the enterprise premises are spun up to host the Atmos platform. Recorded data may be stored flexibly in the Cloud or on-site.
Which Teams Recording Method Should My Enterprise Use?
Contact us to discuss your scenario so we can direct you to a solution.
However, the following information might help you to pick your deployment method:
While on-premise solutions work with Microsoft Teams, deployment can be a challenge due to physical upkeep of on-site hardware. The Cloud-native deployment method delivers Microsoft Teams recording with no need for on-site hardware or software on the agent phone.
Atmos is unique as a Cloud-native system as it provides capabilities well beyond legacy and on-site systems (compliant recording, AI-driven analytics, quality assurance applications, secure encryption, etc.).
A Cloud-native deployment render the greatest flexibility and can help future-proof your call operation.

Will Microsoft Teams Record Meetings?
Yes, but not compliantly. The benefits of deploying the Atmos compliance platform into your Microsoft Teams environment are cost-effective and can powerfully transform your enterprise's customer service.
Atmos for Microsoft Teams Benefits
Call audio, video and content sharing captured and stored in compliance with industry regulations
Call data security to protect against violations and steep fines
Speech analytics to unlock actionable data in call audio
Both Teams and Atmos are built in the Microsoft Azure fabric

How do I access Microsoft Team recordings?
All recorded conversations from your recorded Teams meetings are available for playback and sharing through the feature-rich Atmos platform. Calls can be shared through email, or securely through an encrypted link via the Atmos Compliance Share feature. This is especially useful for an enterprise during quality audits or dispute resolution.

How Do I Enable Recording in Microsoft Teams?
Instead of managing what calls are recorded on an agent-by-agent basis through Microsoft Teams itself, Atmos allows you to conveniently select and alter which onsite extensions and which remote agent phones are recorded within the Atmos interface.

Are Microsoft Teams calls recorded automatically?
Atmos records Microsoft Teams conversations automatically, using a capture method that's completely transparent to the user. This is a seamless solution for organizations that need to know how to record Microsoft Teams. Because all Teams meetings occur and simultaneously have their recorded conversations captured in the secure Azure space, both onsite and remote agents are discretely recorded and redundantly backed up.

Where Are My Microsoft Teams Recordings Stored?
Unlike hardware-based legacy call recording systems, Atmos stores your Microsoft Teams recordings to the same secure Azure Cloud Teams is built on. Every enterprise has a need to record call audio, and securing those recordings is a matter of legal compliance, especially in the financial and health industries. Atmos secures your recordings with 256-bit AES military-grade encryption and rotating methodology. Because Microsoft Teams hosts all meetings in the Azure fabric, your recorded data is not only captured there directly, it's also redundantly backed up automatically.

I Need Microsoft Teams Meeting Transcriptions
Atmos has you covered with Microsoft Teams recording transcription. Our advanced speech processing engine supports multiple languages and easily converts the audio from your recordings through speech-to-text detection. But where Atmos goes above and beyond is in its ability to look deeper into your transcripts and detect more than just the words that were spoken. Atmos detects emotive content, keywords and phrases, crosstalk, and more to help your enterprise obtain a 360 degree view of your customer interactions.
Call Recording, Quality Assurance,
AI-Driven Analytics and More
Your workforce collaborates constantly through Microsoft Teams, but simply capturing the conversations isn't enough to optimize the performance of your personnel. Atmos also delivers best-of-breed quality assurance tools, with speech-to-text transcription, speaker identification, and AI-driven analytics. Atmos is designed to make call compliance in any market easy and effective.
Critical Compliance for Microsoft Teams Recordings
With over 115 million active Microsoft Teams users, enterprises are depending on Teams more than ever. Global commerce in multiple markets is rapidly adopting the Teams platform because it provides feature-rich and easily deployed collaboration tools to a workforce that now works remotely as much as it does onsite.
Regulated industries are experiencing an increased need for a compliance platform that is as simple to deploy as Office 365. Atmos mitigates the risk of compliance failures through its Cloud-deployed subscription platform which integrates into any enterprise service environment.
Organizations typically need the following for call recording compliance:
Secure long-term storage
Call metadata and time-stamping
PCI data masking
Instant data retrieval
Meet Any Global Compliance Regulation For Any Industry












Why Atmos Beats On-Premise Teams Recorders

Legacy call recording solutions based on hardware present considerable challenges to the enterprises that use them. Initial deployment is costly, storage facilities must be constantly enlarged and maintained, and upkeep requires constant fiscal and personnel resources. Atmos dramatically reduces the total cost of ownership (TCO) for a call recording and compliance solution. CallCabinet believes in Evergreen IT which is why we designed Atmos as a service, which means we maintain and update the call recording software constantly; eliminating costly hardware and system updates associated with on-premise solutions.

Own Your Data, Keep It In The Cloud
Atmos captures and stores all of your Microsoft Teams meetings directly from the Azure Cloud they take place in. This drastically minimizes the risk of data exposure and provides the data owner tools to control permissions to Teams recordings. And with Atmos, each enterprise retains 100% data sovereignty over their recorded Microsoft Teams recorded conversations.

Atmos Never Runs Out of Power or Storage
Because Atmos is a Cloud-native Microsoft Teams recording platform, it never relies on virtual machines (VMs). This innovative architecture impacts your operations performance because VMs have fixed processing power and "hard" capacities. However, Cloud-based Atmos can dynamically throttle power up or down as needed which eliminates throughput limits and finite storage capacities.

Deploying A Call Recorder Has Never Been Easier
Atmos installs with a simple server-side script while remote agents install the Atmos client using a familiar and easy wizard. Your organization accesses Atmos from any web-capable device without the need to install an instance of the platform locally. Migrating from your legacy call recorder doesn't just make it easy for you to capture your Teams audio, it saves you money.

Atmos Records Microsoft Teams Any Time, Any Place
The growth of the remote workforce is a near insurmountable challenge for hardware-based call recordings. Microsoft Teams has made it easy to move the workforce off-site, but connecting a remote agent or office to a centralized call recorder is very difficult. Complicating matters, remote work environments are vulnerable to outside attack due to reduced (or a total lack of) security. Atmos eliminates these concerns by leveraging the same Azure technology that Teams is built upon to record your communications securely and with no deployment issues. Put simply, Teams is in the Cloud, your compliance solution should be, too.

Security For Every Industry
After capturing your Microsoft Teams communications in Azure, Atmos makes the recorded conversation securely available according to your roles based access permissions and legal requirements. Finance, eCommerce, and the healthcare industry require the highest encryption standards for storage and for file sharing. Atmos employs AES 256-bit military-grade encryption and uses a rotating methodology for each individual recording.
Free Up Your IT Resources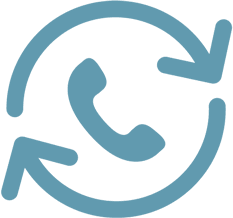 Maintain System Resilience With High Nines Uptime
Atmos not only modernizes your customer service operation, but it also eliminates the need for company-sourced hardware and IT personnel to maintain storage and availability. Unlike on-premise call recorders, Atmos' uptimes are consistently in the "high nines" (99.999%) while it provides redundant backups across multiple global data centers.
Recall Your Data Quickly and Compliantly
Microsoft Teams users need an agile means of indexing and retrieving data. Our AI voice analytics and speech-to-text transcription drastically reduces search times through keyword and phrase searching when specific calls or data need to be retrieved from the call volume.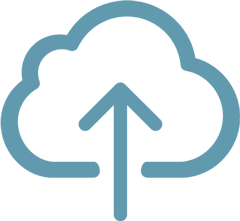 Compliance for Microsoft Teams: Practical Applications
Is Your Enterprise Prepared For An Audit?
As Microsoft Teams has facilitated the workforce rapidly changing its shape, the need to prepare for company audits has also rapidly increased. Our Cloud-based compliance platform delivers the fastest path to the data needed when an internal or external audit is being conducted. Atmos collects as much caller data as is available from your call system and time-stamps every call recording, pairing these pieces with the agent data. Atmos also delivers speech-to-text transcription which is a big advantage that any regulated enterprise needs when tackling an audit, dispute, or investigation.
Using AI Speech Recognition For PCI DSS Compliance
With so many Microsoft Teams-based enterprises taking credit cards and financial information over the phone, PCI DSS compliance rockets to the top of a compliance officer's list of concerns. Microsoft Teams recordings can be made PCI-compliant by Atmos' AI-driven PCI redaction feature. Our AI automatically recognizes number strings in call audio, allowing your agents to concentrate on customer service. Upon recognition, Atmos redacts (or "masks") that audio segment of the call so the numbers are inaccessible to data thieves. Atmos then performs the same function in your speech-to-text transcripts, replacing the critical data with hash marks.
Atmos for Microsoft Teams Features
Microsoft Teams on-prem or in the Cloud
Rapid, seamless deployment, on-site, off-site, anywhere
Call recording compliance for businesses of any size
Unlimited throughput through a single connection
Unlimited scalability and storage
Call recording Software as a Service
Eliminates hardware installation and maintenance costs
Fully customizable reporting and
analytics PCI compliance
masking Keyword and phrase detection
AI-driven voice analytics for sentiment, emotion and content analysis
High availability, Five-Nines reliability (99.999% availability)
Proud recipient of these awards from respected industry associations.