Are you a Broadsoft ITSP? Do you need a compliant, cloud based, SAAS call recording and agent evaluation solution designed for Broadsoft? CallCabinet has the solution for you!
Are you a Broadsoft \ Broadworks, Telco's, ITSP, Reseller or Partner? Are you looking to expand your SaaS offering and differentiate yourself from the competition? If so, look no further! Atmos for Broadsoft is a fully integrated, voice recording and agent evaluation solution to provide to your customers. Our flexible solution is 100% web based, offers compliant call recording and can be up and running within hours! Increase profits and differentiate yourself by providing a true compliance call recording and quality management solution that expands your customer offering.
Since Atmos for Broadsoft is cloud-based and software driven, your customers can be up and running in minutes, while you collect the profits. CallCabinet offers a wide range of business models with Atmos for Broadsoft that can meet your service offering needs and differentiate you from your competition.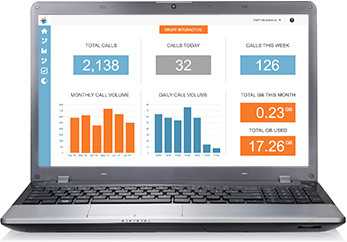 Are you interested? Our teams are standing by to assist you with demos, trials and pricing, click here for more info.
Record

using our award winning technology

encrypt

compliant 256bit encryption

Store

using Microsoft Azure cloud storage

retrieve

with our easy to use HTML5 interface

Evaluate

easily evaluate your agent in minutes
---
Value Proposition
Managed call recording
Quick deployment and provisioning through our cloud based software
Flexible pricing models based on matching your service offerings
Five Nines (99.999%) reliability
Automatic upgrades
No additional support costs, just a fixed monthly fee based on usage
Supports international compliance and data sovereignty laws
True multi-tenant, multi-billing architecture
Agent evaluation and analytics
Easy provisioning with Broadsoft \ BroadWorks
Easy to provision sub-distributors \ resellers for multi-tier selling
White labeling options
No on premises storage required
Unlimited growth potential
Optional Upsells Available!
Quality assurance
Desktop screen capture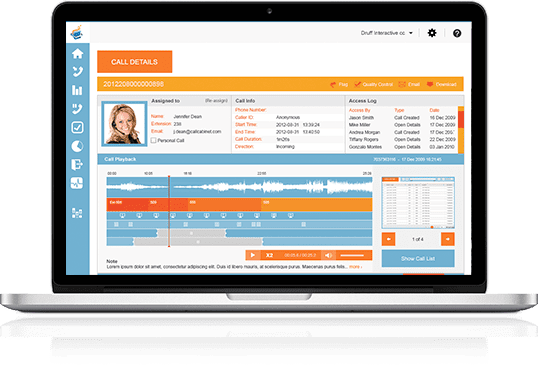 ATMOS 4 Broadsoft
features
Premise and cloud-based solutions
Compliance recording
Advanced security
Multi-tenant
Workforce optimization
Dispute resolution
Mobile recording
industry Recognition
A few of the industry awards we have recently received.