Overview
This knowledge base article explains how to add users to the CallCabinet Recording Zoom Group.
After successfully registering, a new Group named "CallCabinet Recording Group" will be added to your Zoom account within 15 minutes.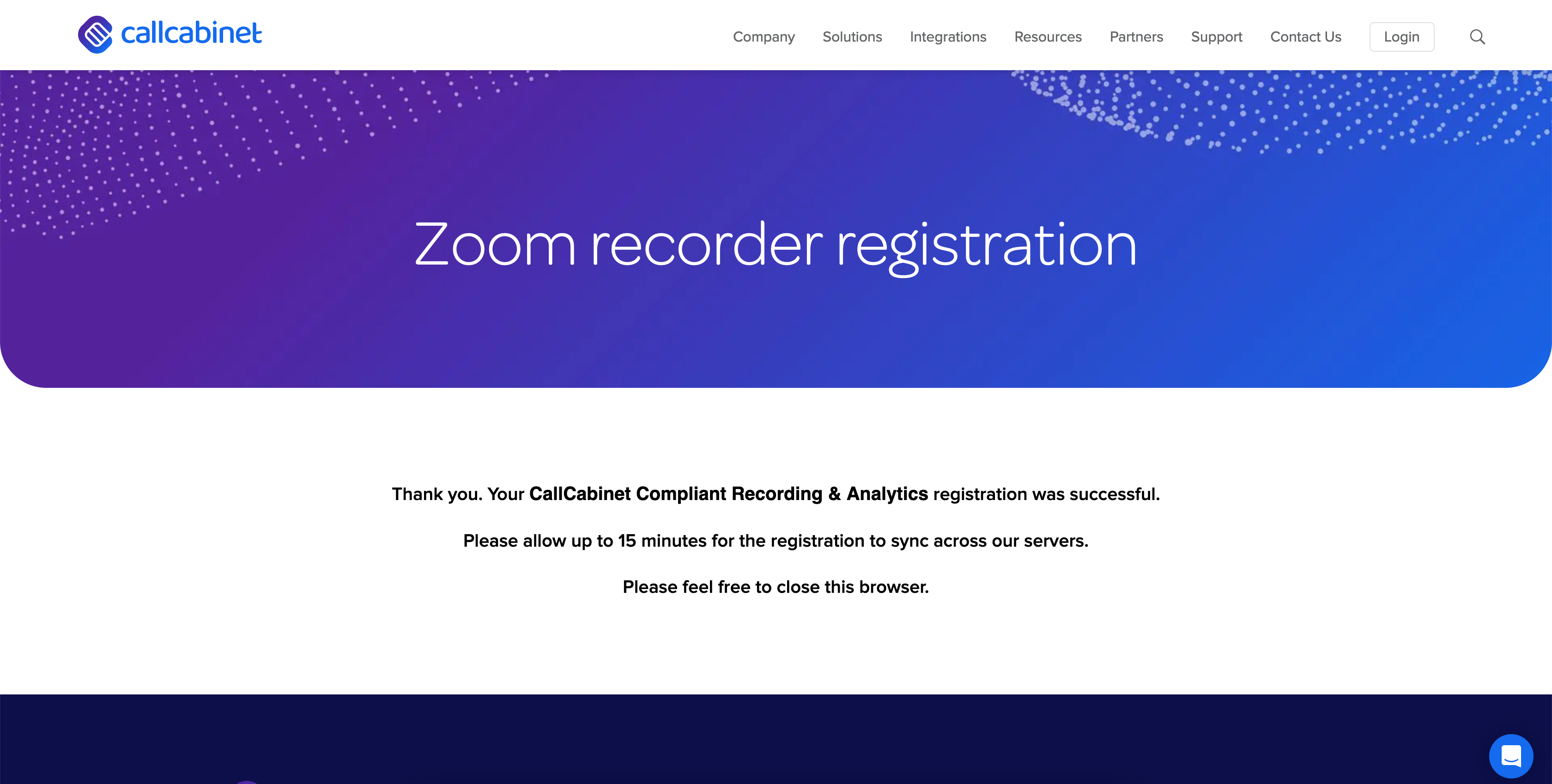 The following steps will assist you in adding users to this group. If configured, Scheduled Meetings, Instant Meetings and Zoom Phone calls will automatically be recorded for each of the users in this group.
Note: Users added to this group must have the correct Zoom Licenses assigned. Basic options do not allow automatic recording.
To automatically record Zoom Meetings, the user must have the Licensed User Zoom License.
To automatically record Zoom Phone, the user must have the Paid Plan Zoom License.
Step 1
In your Zoom Account Management Portal, navigate to User Management >> Groups.
You will notice the new CallCabinet Recording Group that has been created automatically.
Click on "View"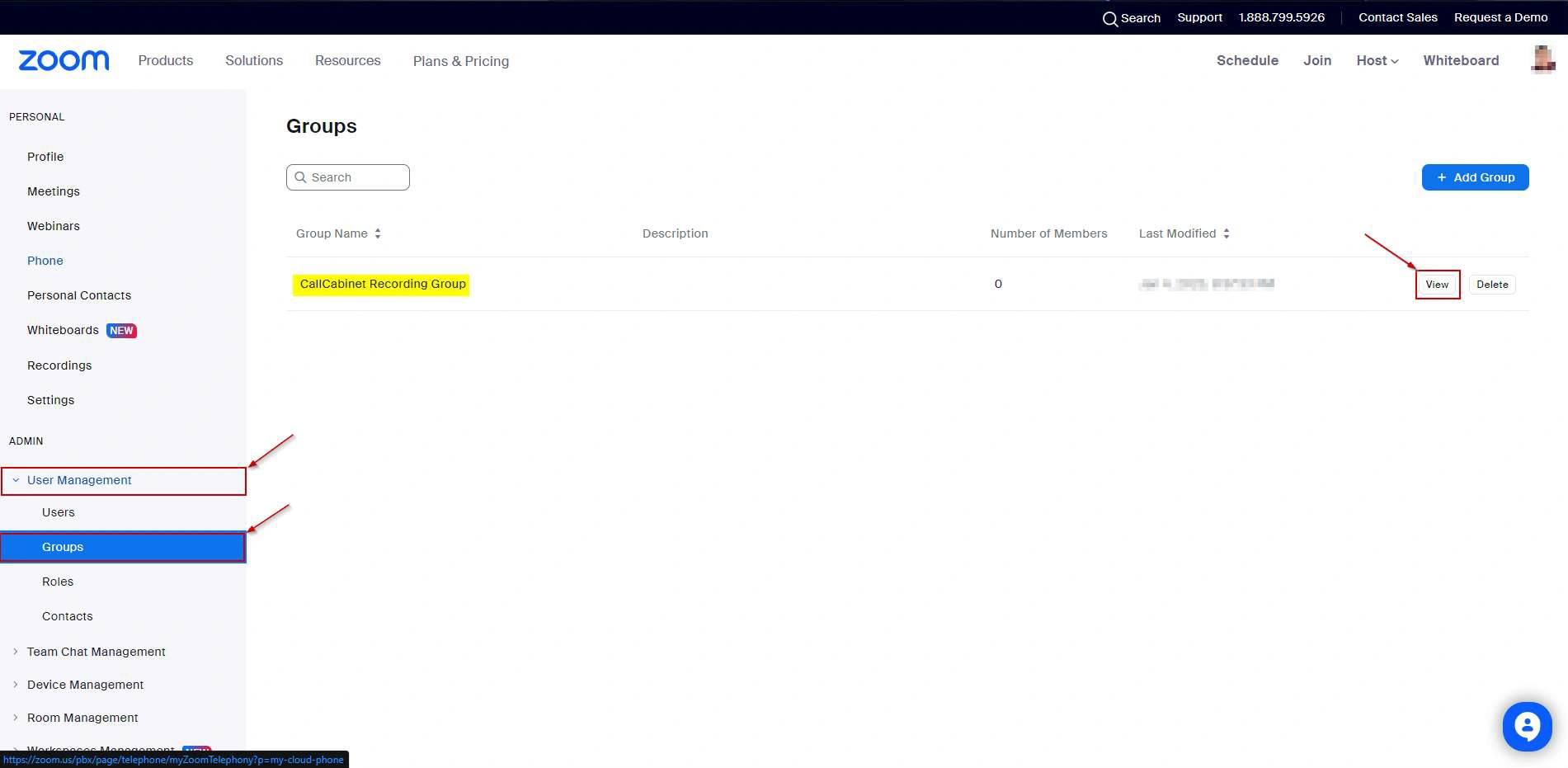 Step 2
Click on the Total Members count link in the Member section.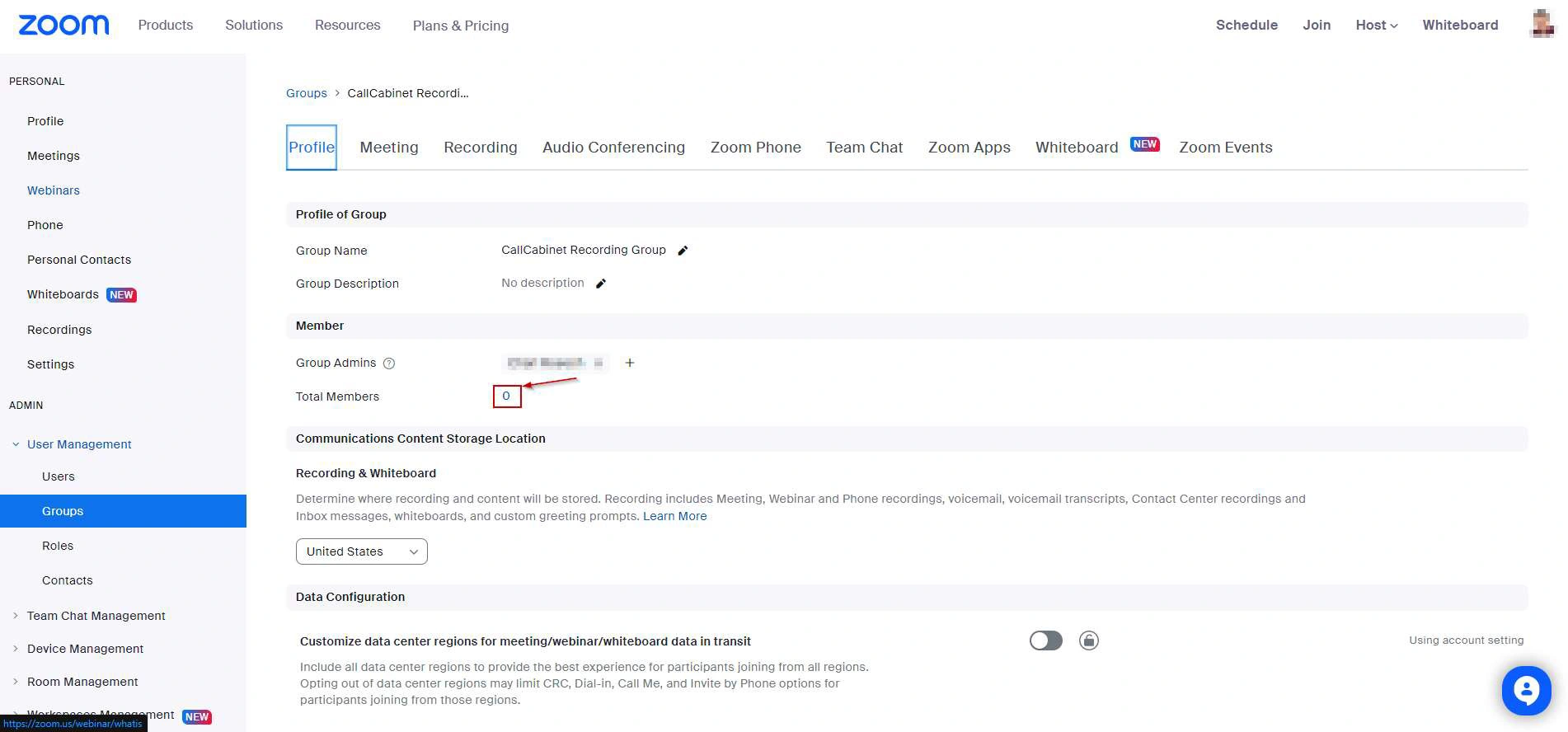 Step 3
Click on "Add Members" button.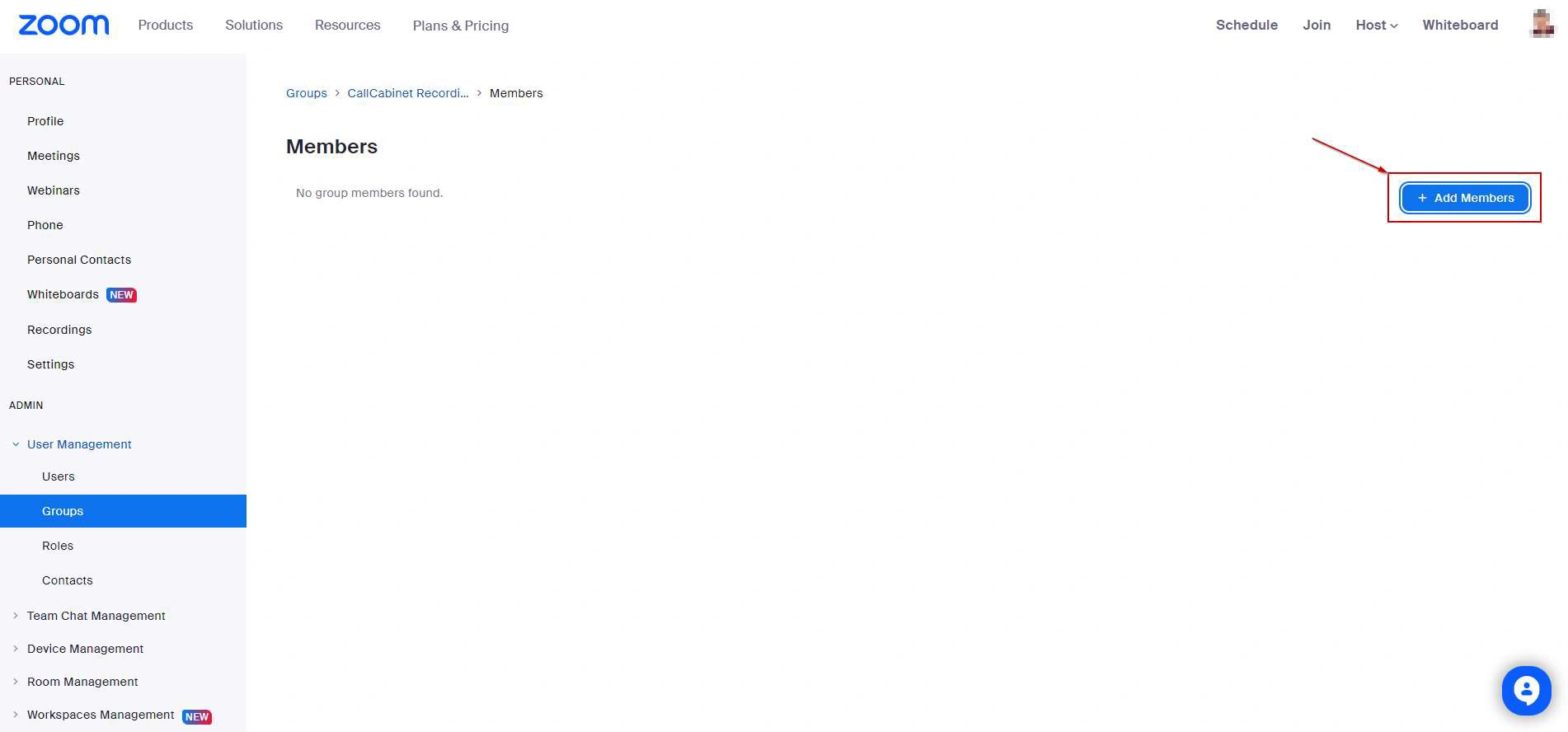 Step 4
Enter the email addresses of the users you want to add to the group and click the "Add" button.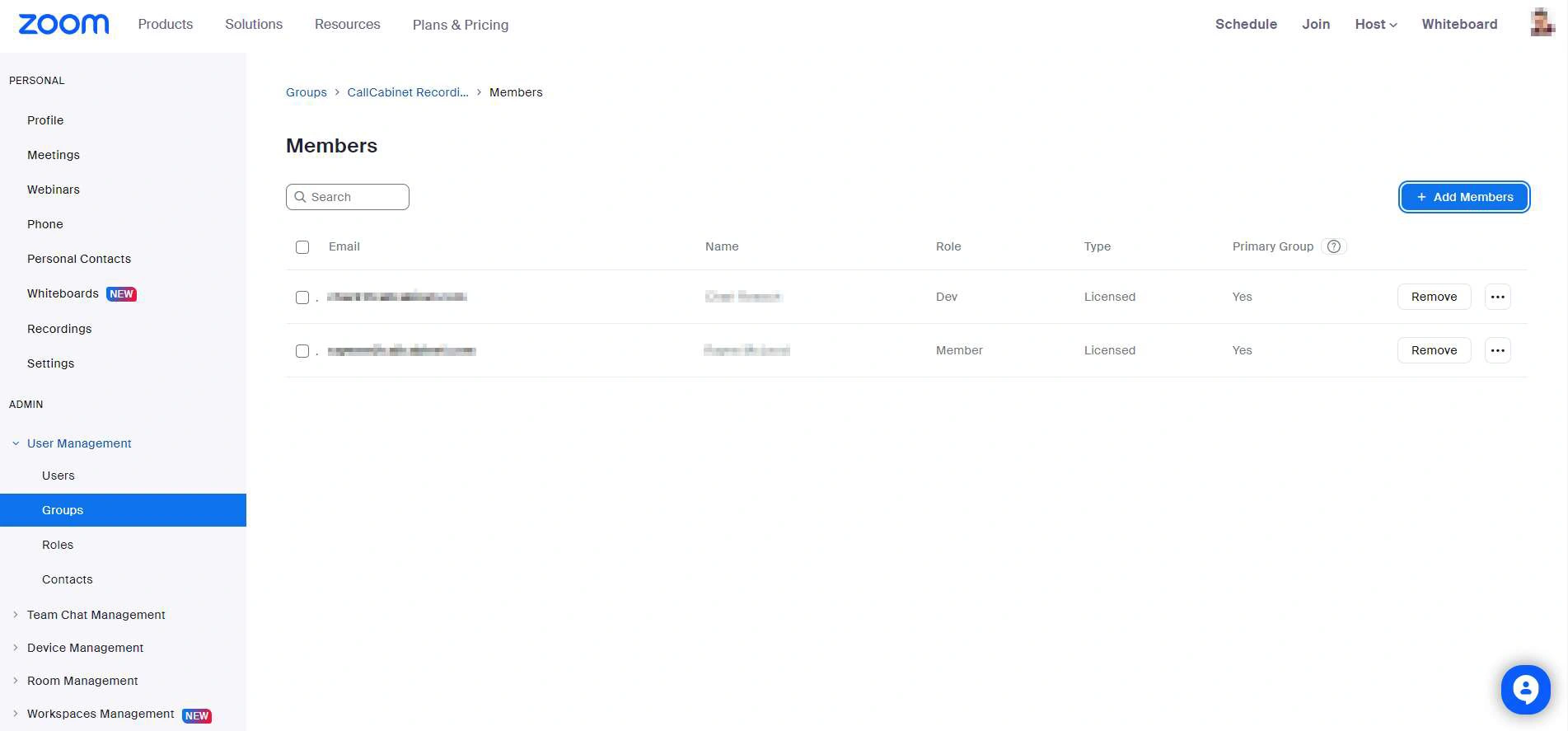 Once users are listed as Members, their Zoom Meetings and Zoom Phone will automatically be recorded by CallCabinet and the recordings uploaded to CallCabinet.
Should you have any questions or need assistance on any of the above, please contact CallCabinet support.