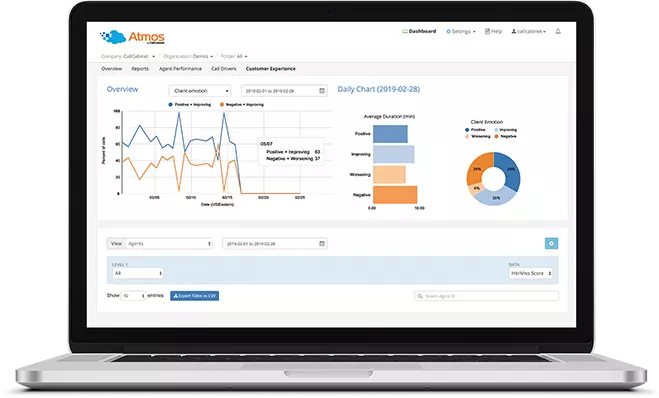 A Dynamic Tool for Quality Assurance

Regardless of how well your business performs, there will always be room for improvement in quality assurance. Whether it is your agents, your script, or even your adherence to compliance requirements, your customer experience can be enhanced endlessly, and Atmos is the perfect solution to help.
Evaluating Customer Experience
To your customers, the sales and customer service agents they engage with are the voice of your enterprise. What they say and how they say it determines the customer journey, and can have a significant impact upon results, and your brand image. Atmos offers quality assurance managers incredible insight into customer interactions.
QA to Master Your CX
We take quality assurance to the next level with AI-powered analytics that instantly pinpoints pain points and perfects your customer experience.
Ensuring Regulatory Compliance
Many industries have regulations that dictate how businesses can interact with customers online and over the phone. Adherence to these regulations protects not only your customers but also your enterprise. Thus, regulatory compliance is an essential aspect of quality assurance, and Atmos was designed to be an exceptional compliance solution.
Atmos' Quality Assurance Features
Atmos is an enterprise-level solution with a robust set of features that make it easy to manage quality assurance no matter how large or small your business is. Atmos records a wide variety of customer interactions and offers managers powerful tools for monitoring and evaluating agent performance and customer experience.
Secure call recording and compliance for businesses of any size
Cloud-based, HTML5‐driven solution
Unlimited scalability and storage
Comprehensive agent interaction management
Fully customizable reporting and analytics
Synchronized agent screen and audio capture
PCI compliance redaction
AI-driven voice analytics for sentiment, emotion and content analysis
Meets virtually all compliance regulations, including GDPR, MiFID II, HIPAA, Dodd-Frank, and others
Five-nines reliability (99.999% availability)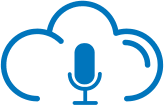 Automatic Call Recording
Atmos is designed to record calls automatically and seamlessly, allowing businesses to capture every moment of each customer interaction, even when agents are working out-of-office. This data can be accessed by quality assurance managers at any time, giving them a comprehensive view of their customer experience.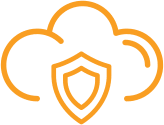 Military-Grade Security
Recorded call data is stored redundantly within the Azure cloud using military-grade rotating 256-bit AES encryption.
AI-Powered Voice Analytics
Of course, no manager has enough time to screen every recorded customer interaction, so Atmos does the work for you. Our extensive Voice Analytics are powered by a next-generation artificial intelligence (AI) that can detect words, phrases, and even emotions and sentiment within recorded data.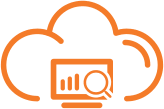 Easily Build Call Lists to Review
The Atmos Quality Assurance Randomizer allows supervisors to build agent quality assurance call lists based on granular options such as filtering by agent, group, location, date, time, emotion, and more. The Atmos Quality Assurance Randomizer delivers a custom list of calls to review based on the criteria set by the supervisor.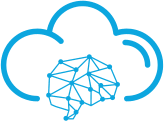 Finding Feelings
Atmos' optional AI-Driven Voice Analytics license provides remarkably powerful tools for examining and evaluating recorded call data. Our AI can detect sentiment changes throughout a call by measuring conversation pace, volume, pitch, and tone.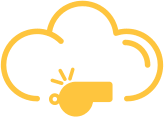 Dissecting Calls for Training Purposes
Atmos' powerful analytics allow managers to address quality assurance issues in training and evaluating agents. Calls can be identified and dissected to show precisely how agent performance impacts the customer experience.
Agent Screen Capture and Recording
Atmos helps quality assurance managers get an even more comprehensive picture of agent interactions with audio-synchronous screen capture. This feature plays back a real-time screenshot feed without consuming additional bandwidth. If desired, Atmos can also record full agent screen sessions for each call.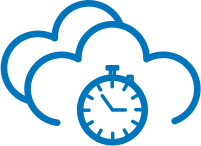 Play-by-Play Detail
Time-stamped screen captures or screen videos are displayed next to calls during playback, allowing supervisors to quickly determine what was said by whom at what time, and what else was on the agent's screen during the call. Both video and screen captures playback auto-synchronously with call audio.
Evaluate Agent Performance
Atmos' Quality Assurance features help managers train, monitor, and evaluate agents. You can review performance of your total workforce or track the performance of individual agents to determine strengths, weaknesses, and areas in need of improvement.
Define Your Own Metrics
Atmos doesn't try to tell you how to run your business. Instead, it allows you to design your own quality assurance and performance metrics and lets you accurately measure your employees with the key performance indicators (KPIs) that matter to your business.
Create a Custom Agent Scorecard

Atmos' analytics features an intuitive Visual Scorecard Creator that allows managers to easily build out a decision tree for their business that will accurately score and monitor agent performance.
Integrate Performance Data

Voice analytics data and agent scorecard data can be exported to external systems and merged with other enterprise analytics packages and dashboards, such as Microsoft's Power BI to provide consolidated quality assurance and performance reporting.
It happens. Even with well-trained agents, misunderstandings and customer disputes occur, creating "he said/she said" situations that can be difficult to resolve without damaging customer relationships. Fortunately, with Atmos call recording, managers can instantly review what really transpired and determine how to make things right.
Perfecting Customer Experience
Armed with the advanced quality assurance features of Atmos, contact center managers are empowered to manifest positive improvement in customer interactions like never before. This ability to dramatically improve customer experience can become a significant competitive advantage for your enterprise.
Schedule a Demo Today
Don't fall behind your competitors in adopting the call recording software platform of the future. Contact CallCabinet today, and let us show you what we can do for your enterprise!
Proud recipient of these awards from respected industry associations.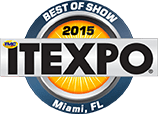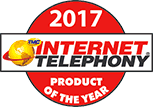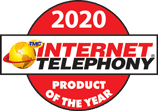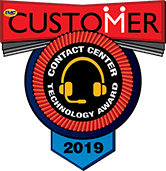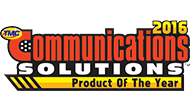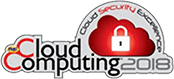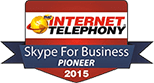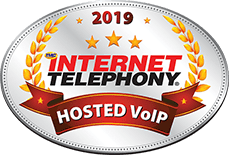 ARE YOU A CARRIER OR SERVICE PROVIDER?
We've developed Atmos with you in mind.