Utility companies lose money over call compliance failures. In this post, we look at 3 compliance pitfalls and their solutions to mitigate your risk.
Crushed Under The Weight Of Data
How much call data does a logistics-based operation produce on a daily basis? Whether a company prospects for raw resources, refines a product for an end-seller, or retails and distributes to end-customers, the sheer volume of call data generated can put a glassy stare on the face of any QA manager. Worse yet, those call recordings are often unlabeled, unsearchable, and absent of meta-data, making them functionally useless.
Every call to or from your utility operation is its own contract, loaded with legal ramifications that exist in the call data. Disputes, unpleasant as they can be, are a constant in industries that provide public essentials, and they need to be tackled head-on.
Tribal Company Culture
As federal and state legislation expands rapidly over utility industries, so rises the risk and cost associated with servicing utility customers. No company can afford to fail to understand these potential risks at any level of the organization. The culture of compliance must permeate a company internally, externally, domestically and internationally. But, this can be especially challenging for companies spread over multiple locations. When a utility fails to set a standard for handling customer issues, departments break into tribes, dividing along homegrown policy lines. The lifeblood of employee training is not only knowing your industry's regulations but making intelligent use of well organized and analyzed call recordings.
Get Control Of Customer Service
Here are 3 ways that utility companies put themselves at risk, along with direct solutions to correct course and avoid danger.
Risk 1: Insufficient Call Compliance Recording
Whether a customer is paying a bill, calling for emergency assistance, or inquiring about additional services, utilities all experience more than half of their customer interaction over the phone. Your company policies represent legal promises, and compliance comes down to keeping those promises, most of which are made over the phone. Companies without a compliant call recording system have literally no recourse to lean on for resolving customer disputes. If the customer is being untruthful, the company cannot prove it. If your agent misled the customer, the company has no way of discovering it. Lawyers make their best money when no one can prove anything and litigation drags on, and that's bound to happen to any company that fails to put real weight behind the phrase "this call is being monitored for quality assurance".
Solution: Modernize Your Contact Center
Mitigating all these real and costly concerns requires a modern solution, like Cloud-based call recording with speech-to-text transcription and speaker identification. These are not features, but bare necessities for staying legally compliant within an industry. Modernizing is not just about dispute resolution, but building high customer confidence. A call recording platform doesn't just cover your bottom line, it allows you to upgrade your customer service, respond surgically to trends, and identify new business opportunities. And, speaking of bottom lines, let's remember that the cost of modernizing your call recording system far outweighs the cost of litigation. From software companies to financial giants, data breaches have shaken customer confidence. Modernizing your call recording solution gives you safeguards like automatic PCI redaction, which permanently removes social security and credit card numbers from your recordings.
Risk 2: Big Data Drift
Utilities are large entities with numerous departments spread over multiple geographic locations. Recording your calls is the first line of defense, but when recorded data is spread over multiple locations, a company suffers from the left hand not knowing what the right hand is doing. To complicate matters, sharing call data from one location to another, even when needful, makes that call data insecure, and therefore non-compliant. If your current platform can't organize your data for you, your response to disputes will be ineffective and slow.
Solution: Invest in a Secure, Multi-Tenant Solution
Just collecting big data is not enough. That data must be accessible from location to location while remaining secure and compliant. A Cloud-based call recording platform centralizes the storage and retrieval of call data securely in the Cloud. Companies can then consolidate the collected data from all locations, and provide secure access to recordings without breaking compliance. Cloud-based call recording also allows a utility to bring all its recorded locations up to the same high standard of data security without the need for new hardware, eliminating maintenance costs. CallCabinet's Atmos Call Recording platform even structures itself as a monthly service, eliminating the need for burdensome long-term contracts.
Risk 3: Antiquated Quality Assurance
HOW DO YOU RATE OUR LAST CONVERSATION WITH YOU?
(Poor) (Fair) (Good) (Excellent)
You can call, email, text, and write your customers with surveys, but those questionnaires limit your understanding of customer satisfaction and agent performance because they're generic. Even if you provide a space for direct customer feedback, your understanding is still limited to your customer's ability and willingness to clearly express what they have to say to you. What's more, your customer often can't tell you which employee gave them a problem, and you can't prove whether the customer was just hard-to-please or if your employee really did fail to keep your standards. Your understanding of your customer is, at best (Fair).
Solution: Convert Your Call Data Into Actionable QA
Your need for QA is as much about understanding your customer's experience as it is evaluating your agent performance. There's no better way to get control of your QA than by witnessing the actual transactions between your agents and customers. However, no QA manager on earth has the time to sift through hundreds of hours of recorded calls. That's where AI-driven analytics put an end to antiquated QA techniques like random call sampling. AI lets your call recording platform extract incredibly accurate caller sentiment from each recording. This allows a QA manager to take the temperature of a single call, a week's worth of calls, calls to a particular department, call to a single agent, calls with unhappy customers, calls with swearing, yelling, or even ones that went perfectly (you know, the ones you want to playback when training new agents). With the ability to detect custom keywords and key phrases, you can react to trends before they actually become larger issues. Being able to search through transcribed calls for the criteria your company is concerned with takes your listless pile of data and converts it into an ever-growing knowledge base that not only helps your customer insight but also bolsters your ability to evaluate and train your agents.
Conclusion
We depend on utilities to deliver power, heat, water, and more. Utilities need a platform they can depend on to protect them and help build customer confidence. Nobody prefers damage control to preemptive action, and your call data is practically begging you to listen closer. Equipping your operation with a fully-featured Call Recording and QA solution like CallCabinet's Atmos helps you stop running damage control so you can get in front of your competition.


---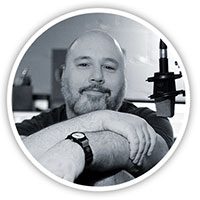 Brian Gocher
Brian is a freelance technology writer and media editor based out of Central New Jersey. He's logged 20 years of experience in the Telecom industry and side-hustles in the record industry. Brian started his career in technology at a company that made analog modems. He migrated to a marketing career in the call recording industry where he learned exactly how and why calls are monitored for quality assurance. These days Brian fuses his skills together to deliver his researched observations about telephony and compliance laws in polished articles and videos. He's also composed the music for a long list of big Hollywood trailers. He does not miss the sound of analog modems but he is endlessly fascinated with phones.